theology
You are browsing the archives of "theology."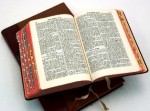 Does theology matter? It does when you consider that poor theology leads to a less than adequate understanding of what it means to be Christian, which in turns leads to a less than adequate witness of the gospel. In J. I. Packer's 1973 classic Knowing God, he points out that "ignorance of God—ignorance both of his ways and of the practice of communion with him—lies at the root of much of the church's weakness today." The ignorance to which Packer refers is first and foremost theological.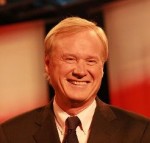 Chris "Tingle Up My Leg" Matthews and Richard Wolffe made themselves look like complete dufuses when they yucked it up over Barbara Walters' interview of Sarah Palin when Palin said she likes reading C.S. Lewis for inspiration. These "deep thinkers" of the liberal intelligentsia apparently have no inkling of Lewis' theological and philosophical works.