public safety
You are browsing the archives of "public safety."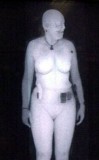 TSA estimates of the radiation from full-body scanners only consider the radiation as it would be if absorbed by the whole body, as opposed to how the scanner really operates, which is to concentrate the radiation on the skin. Several scientists claim that the body scanners have not received a proper medical review using "key data" which would allow for a proper understanding of the medical impact of the technology which they believe could cause mutations and skin cancer.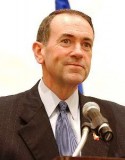 I hate to speak ill of another Republican or Christian in public, but it appears Mike Huckabee is heading to Iowa and may be preparing for another presidential run in 2012. America–especially Republicans–must be informed about Huckabee's absolutely pathetic record on public safety, and the Seattle Times recently did a lengthy expose on one of the most dangerous animals Huckabee ever unleashed on an unsuspecting public.