left
You are browsing the archives of "left."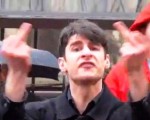 As patriotic Americans with the Tea Party movement, 912-ers and other patriots came out this weekend celebrating our unique heritage of freedom and protesting the socialization of our bloated big government, Leftists and other America-loathers were out showing how much they hate all that makes America great. In these videos, you will see Leftists talk about how they wipe dirty body parts with the American flag. You will see liberals carrying on like spoiled children during the Star Spangled Banner, booing and otherwise being brats. You will hear Leftists screaming profanity at a teen age Tea Party patriot. In other words, you will see the face of the American Left with the mask off.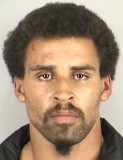 Casey Brezik might have had a wonderful future with the DNC, CAIR, ACORN, the Southern Poverty Law Center, or any number of Soros-backed organizations. When he attacked the Dean mistaking him for Governor Jay Nixon (D-MO) and failing to sufficiently cut the Dean's throat, Brezik may have cut short a very promising career in Leftist politics. But, perhaps his real motive was to enhance his resume for a future career in academia. It worked well for Bill Ayers and several other 60's radical domestic terrorists.