English
You are browsing the archives of "English."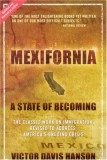 There are oceans of stuff, yes, stuff, on the computer that we wade through that should go straight to the trash. Then, every now and then something pops up that needs to be shared. That is the basis for today's column. This column generally deals with and is about South Dakota issues. Today's column tells how the American Dream is being destroyed.
[TABLE=16] For more information check the bill list at the South Dakota Legislature website.