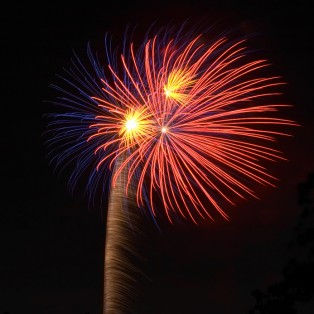 These were the top articles at Dakota Voice (now becoming American Clarion) last week. These are the articles our readers found most interesting and the ones they most wanted to digest. If you missed one the first time around, this is your chance to get caught up and ready for the new year!
Mary Did You Know? –  A moving song and video about the coming of the Savior of the world.
SD Governor's Clemency and Commutations – South Dakota Governor Dennis Daugaard has granted executive clemency at the recommendation of the South Dakota Board of Pardons and Paroles to more than a dozen individuals, and commuted sentences of many more. Check this list to find out the names.
Occupy Wall Street Hypocrisy – This video is a great primer on the hypocrisy of the Occupy Wall Street movement. It's the same hypocrisy the Left has been promoting for decades, and it stinks just as bad (well, maybe worse from these unwashed modern-day hippies) as it ever did from the "respectable" mainline socialists in the Democrat Party. Remember it well, America, and keep it firmly fixed in your mental vision as we enter election year 2012. We have a country to save from these narcissistic maggots.
SD Republican Legislator Scorecard – The Life and Liberty Group in Rapid City sponsored a Pre-Session Legislative Forum Tuesday evening. During the gathering, a Republican Legislator Voting Scorecard, prepared by the Life and Liberty Group, was released. The scorecard examined the votes of South Dakota's state senators and representatives on several votes in the last legislative session. With so many tools now available to alert voters to legislators who do not live up to the banner under which they sought office, the people will be watching the 2012 session (about to begin in a few days) very closely. And there will likely be some primary challenges in the 2012 election, as well as some new faces in Pierre next year.
Hope Via Oil, Gas and Coal – In spite of the best efforts of this Administration, America is on the verge of an energy revolution with consumer costs plummeting due to secure North American sources of oil and natural gas. Innovative technologies for unleashing huge oil shale deposits in North Dakota and neighboring Canada combined with natural gas discoveries primarily located in the northeastern United States will be the building blocks for a second American century.
Another Gospel – The Bible doesnt leave us hanging. It shows us the way home, how were supposed to get across the gulf that exists between us and God. The question that needs to be asked is: do you believe in personal salvation based upon the life, the death and the resurrection of Jesus? Or do you believe in a collective salvation which is diametrically opposed to the truth who was born in a manger, lived a perfect life, died on a cross in payment for sin, and rose from the dead.
Ron Paul: Bush Happy Over 911 Attack – One can admire, Ron Paul's dedication to the U.S. Constitution and the limited government it mandates. But his craziness simply eclipses any good he brings to the table, including his insistence that the 911 terrorist attack that killed nearly 3,000 Americans was an "inside job" and that President Bush was full of glee to see it happen.
2012 Restoration Rally Planned for SD Capitol – Christians from across the state of South Dakota will be gathering at the Capitol Building in Pierre on Tuesday, January 10 to pray for state legislators and the laws that will be considered this session. Find out how you can join in the event.
Seven Financial Resolutions for the New Year – Financial resolutions usually don't even last until the end of January. Making a permanent change in our behavior requires both time and a steely resolve. We can only develop financial character one action at a time. Here are seven practices to take you from pauper to prince or princess if you add one each year. Share your resolution with everyone you meet. You are 10 times more likely to act on a goal that you have articulated to someone else. Don't wait until you have everything perfect to take ownership verbally.
Everything on the computer should not go into the trash – There are oceans of stuff, yes, stuff, on the computer that we wade through that should go straight to the trash. Then, every now and then something pops up that needs to be shared. That is the basis for today's column. This column generally deals with and is about South Dakota issues. Today's column tells how the American Dream is being destroyed.