Archive for January 2nd, 2012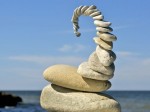 Most investors do not have a balanced portfolio. They look for investments with little to no risk that still provide great rates of return. And by chasing this elusive chimera they miss the easy money they could make from having a good asset allocation in the first place and rebalancing it periodically. To have a balanced portfolio, you must know your asset categories and what percentage of your portfolio to put in each one. Without such a plan, your portfolio is automatically out of balance.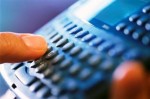 Will South Dakota go along with the recommendation of the federal safety investigators to ban cellphone use for all vehicle drivers? That is a question our legislature will have to deal with in the upcoming session that gets underway next week. As of now, our state is one of nine states with no laws prohibiting cellphone use i.e. texting, or talking behind the wheel. Is this about to change?