Archive for January 2012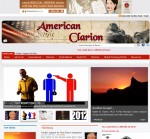 As the Good Lord has told us, there is a season for everything, and a time for every matter under heaven. The time for DakotaVoice.com is drawing to a close. It's time for American Clarion to take hold of the torch and run forward into the future. Come find out about the new project of Dakota Voice, LLC: AmericanClarion.com.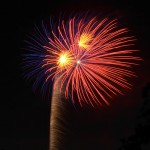 These were the top articles at Dakota Voice (now becoming American Clarion) last week, including: Mary Did You Know?; SD Governor's Clemency and Commutations; Occupy Wall Street Hypocrisy; SD Republican Legislator Scorecard; Hope Via Oil, Gas and Coal; Another Gospel; Ron Paul: Bush Happy Over 911 Attack; 2012 Restoration Rally Planned for SD Capitol; and more!