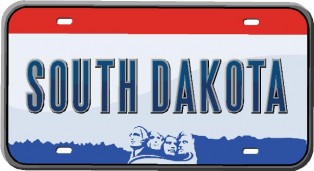 FOR RELEASE: Friday, Dec. 9, 2011
CONTACT: Brooke Bohnenkamp, Governor's Office of Economic Development, 605.773.3301
PIERRE,S.D.– Recent national rankings released by three different organizations prove that South Dakota has one of the best business environments and among the strongest economic policies in the nation.
Small Business Survival Index 2011
For the seventh year in a row, the Small Business and Entrepreneurship Council named South Dakota as the No. 1 state in the nation for friendliness toward small businesses. The study examined 44 government-imposed or government-related costs affecting small businesses and entrepreneurs. Factors included taxes, regulatory costs, government spending and debt, property rights, health care policies and energy costs.
The study specifically highlights South Dakota's tax policy, which includes no state taxes on personal or corporate income or capital gains, and no death taxes. The study also points out South Dakota's low crime rate, few health insurance mandates, and low levels of government spending.
"In South Dakota, we work hard to preserve a hospitable environment for our citizens and businesses.  This study shows we're doing a great job and creating the proper climate to help our economy emerge from difficult economic times," said South Dakota Gov. Dennis Daugaard.
For more information, visit www.sbecouncil.org
Sunshine State
In its recent Financial State of the States study, the Institute for Truth in Accounting recently dubbed South Dakota as a "SunshineState."  South Dakota made the "Sunshine" list because it has one of the nation's softest taxpayer burdens at $300 per capita.
The organization gives accolades to states that were able to balance their budgets, and it blasts "Sinkhole" states that have harsh taxpayer burdens.
"South Dakotansfix problems when we see them," Governor Daugaard said. "That's exactly what we did with our budget last year. We tightened our belts to prevent spending burdens from encroaching on future generations."
For more information, visit truthinaccounting.org/
Rich States, Poor States
The American Legislative Exchange Council ranks South Dakota second in the nation for its economic outlook and eleventh in the nation for its economic performance in the council's Rich States, Poor States, ALEC-Laffer State Economic Competitive Index.
The economic outlook rank is a forecast of the state's economic standing based on 15 policy factors directly impacted by the legislative process.  The ranking shows that South Dakota is well-positioned for economic growth.
The state's economic performance ranking is based on personal per capita income, migration, and payroll employment.
"This study highlights South Dakota's strong financial health," Gov. Daugaard said. "It shows we're making sound policy decisions that allow the state to continue prospering. I thank legislators and our citizens for continuing to make prudent decisions that will allow South Dakota to fare even better in the future."
For more information, visit www.alec.org/