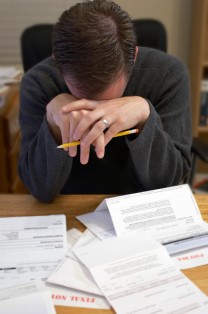 Three different times in one month a client came to me for help with Medicare related medical bill problems. The client is a senior citizen from Hobart, Indiana.
On December 5, I helped him with a bill for an unpaid balance of $4,909.54. On December 9, I helped him with a bill for an unpaid balance of $13.23. On December 27, I helped him with a bill with an unpaid balance of $375.87. That adds to $5,298.64.
In each case, I researched the problem and wrote a letter to get the problem corrected. The amounts were small, medium, and large. It doesn't matter. He was our client. We know that the Medicare system is not perfect. When mistakes happen and problems occur, we do our best to protect our senior citizen clients from financial harm.
The service that I gave to this client was FREE OF CHARGE. Does your insurance agent or agency deliver the same high standard of service to the senior citizens that you know? If not, why not?
Woodrow Wilcox is the senior medical bill problem solver at Senior Care Insurance Services in Merrillville, Indiana. That is the largest senior citizen oriented insurance agency in the Midwest. For over six years, Woodrow Wilcox has helped senior citizens with medical bill problems with Medicare and VA clinics.He has saved senior citizens over $600,000 in wrongful charges. For more health care articles by Wilcox, visit www.medicareproblems.net or www.woodrowwilcox.com.
© 2011 Woodrow Wilcox. Re-published here with the permission of the author.