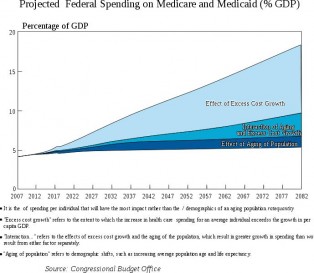 FOR IMMEDIATE RELEASE : Tuesday, December 13, 2011
CONTACT: Sara Rabern, (605) 773-3215
PIERRE, S.D. – Attorney General Marty Jackley announced today that Larry Lee Jones, 63, Yankton, South Dakota, was sentenced to serve 180 days in the State Penitentiary for committing Medicaid fraud.
Jones pled guilty in November to one count of Making False Claims to Medicaid, a class 5 Felony, pursuant to a plea agreement reached with the State. Jones admitted that he submitted false claims to Medicaid while operating the Yankton Chiropractic Center. The South Dakota Board of Chiropractic Examiners revoked Jones's license last week.
A patient notified law enforcement of suspicions that Jones was submitting fraudulent claims to Medicaid and Medicare. The subsequent investigation revealed that Jones was submitting claims to Medicaid and Medicare for patient visits that did not occur. The patient has requested to remain anonymous.
"We encourage patients to contact us if they have suspicions about Medicaid providers," Jackley said. "The information from this patient saved taxpayers thousands of dollars, and we commend this patient for doing the right thing."
Circuit Court Judge Glen W. Eng suspended the imposition of sentence on the condition that Jones be placed on supervised probation for 5 years, serve 400 hours of community service, and pay restitution of $2,633.92 to the State. Jones must also pay a fine of $5,000, and court costs of $104.
The case was investigated and prosecuted by the South Dakota Medicaid Fraud Control Unit, with assistance from the Division of Criminal Investigation, the Department of Health and Human Services Office of Inspector General, and the Department of Social Services.