AT ISSUE: There are oceans of stuff, yes, stuff, on the computer that we wade through that should go straight to the trash. Then, every now and then something pops up that needs to be shared. That is the basis for today's column. This column generally deals with and is about South Dakota issues. Today's column tells how the American Dream is being destroyed.
DICK LAMM, a former governor of Colorado, attended an immigration overpopulation conference in Washington, D.C. He gave a most poignant speech, not on how to save America, but how to destroy it. He laid out eight steps for the destruction of the greatest nation on earth; eight steps that bear repeating again and again.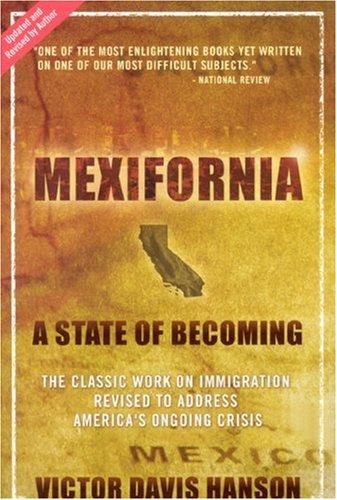 His address, somehow, made its way to my computer that needs to be shared with my readers. While space in today's column will not permit the full text of his message, I am highlighting each step. Also, I must confess that Lamm's speech has been buried for some time in my computer, but with all the talk today about immigration, diversity and multiculturalism, his words are as meaningful today, or maybe more so, as they were back when he made that speech.
Lamm said, "If you believe that America is too smug, too self-satisfied, too rich, then let's destroy America. It is not hard to do. No nation in history has survived the ravages of time. Arnold Toynbee observed that all great civilizations rise and fall and that an autopsy of history would show that all great nations commit suicide."
FIRST, HE SAID, turn America into a bilingual or multi-lingual and bicultural country. History has shown that no nation can survive the tension, conflict and antagonism of two or more competing languages and cultures.
Second, or the next method to destroy our nation is to invent multiculturalism and encourage immigrants to maintain their culture. Make an article of belief that all cultures are equal…
Third, Lamm said, "We could make our United States an Hispanic Quebec without much effort. The key is to celebrate diversity rather than unity…
"Fourth: I would make our fastest growing demographic group the least educated. I would add a second under class, unassimilated, undereducated and antagonistic to our population…?
"MY FIFTH POINT for destroying America would be to get big foundations and business to give these efforts lots of money. I would invest in ethnic identity, and I would establish the cult of victimology. I would get all minorities to think that their lack of success was the fault of the majority…
"My sixth plan for America's downfall would include dual citizenship, and promote divided loyalties. I would celebrate diversity over unity. I would stress differences rather than similarities. Diverse people worldwide are mostly engaged in hating each other, that is, when they are not killing each other…
"Next to last, I would place all subjects off limits; make it taboo to talk about anything against the cult of diversity. I would find a word similar to heretic in the 16th century that stopped discussion and paralyzed thinking…
Finally, Lamm said, he would censor the book, "Mexifornia," by Victor Hansen Davis that explains how immigration, both legal and illegal, was destroying the entire state of California. He said it would march across the country until it destroyed all vestiges of the American Dream.
"His book is dangerous. It exposes the plan to destroy America…"
AT THE END OF HIS speech, there was no applause. In fact, a chilling fear quietly rose like an ominous cloud above every attendee at the conference. Every American in that room knew that everything Lamm listed was proceeding methodically, quietly, darkly, yet pervasively across the United States today…
Is the content of his address scary? That is an understatement, especially when we have witnessed such change within miles of us. For example, across the nation there are more than 100 languages our educational system must contend with. They are ripping the foundation of our educational system and our national cohesiveness. Locally, for example, this is evident by the many languages the Sioux Falls School District as well as one of the largest industries in South Dakota must contend with.
This immigration monster needs to be stopped. If we don't it will rage like a California wildfire and destroy everything in its path, especially the American Dream,? Lamm concluded.
Is the former governor of Colorado one of those radicals on the immigration issue? Perhaps. And perhaps we all should be a little more radical about preserving the American Dream. Hopefully, we are not too late….
Gordon Garnos was long-time editor of the Watertown Public Opinion, retiring after 39 years with that newspaper. Garnos, a lifelong resident of South Dakota except for his military service in the U.S. Air Force, was born and raised in Presho.