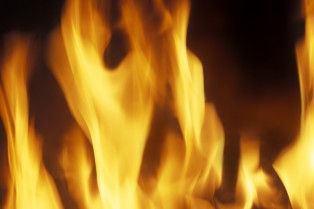 These were the most in-demand, most read and most commented-on articles at Dakota Voice last week. If you missed one the first time around, this is your chance to get caught up.
And The Lights of Reason All Went Out in Massachusetts – Many of you will remember the classic Bee Gees song, (The Lights Went Out In) Massachusetts. It was one of their early smash hits from the fall of 1967. That song immediately played in my mind when I read a December 12th email alert from Brian Camenker of Mass Resistance. He reported on what can only be described as an abominable piece of insanity. The Sunday front page story in the Boston Globe reported glowingly on a family with twin boys, one of whom believes he is a girl, and the boys parents are going to horrific lengths to encourage his delusion. A re-wording of the Bee Gees song could say that the lights of reason all went out in Massachusetts.
Muslim Terror Attack is only 'Workplace Violence'? Stand Firmly, Lowes! – On the 70th anniversary of the Japanese attack on Pearl Harbor, we learned about the outrageous, despicable characterization by the Defense Department of the Fort Hood Muslim jihadist attack as an act of workplace violence. Meanwhile, TLC is trying to "normalize" Islam with a show called "All-American Muslim." Why do we never learn?
The Free Speech Kill Switch – Proposed federal legislation purporting to protect online intellectual property would also impose sweeping new government mandates on internet service providers a positively Orwellian power grab that would permit the U.S. Justice Department to shut down any internet site it doesnt like (and cut off its sources of income) on nothing more than a whim.
Yesterday's Mitt Romney: I'm a Moderate, My Views are Progressive – Gee, thanks, Mitt, for admitting to us that you're a liberal…nine years ago in n Worcester, MA. In this video from 2002, an endorsement of Mitt Romney from El Mundo, a Spanish-speaking newspaper in Massachusetts (where the overhwelming majority of legal residents speak English, and have for over 300 years), is the topic of discussion when Mr. RomneyCare admits to being a "moderate" with "progressive" views–code for a liberal with liberal views who doesn't want to admit to being a liberal.
Medicaid Fraud Results in Jail Sentence – South Dakota Attorney General Marty Jackley announced today that Larry Lee Jones, 63, Yankton, South Dakota, was sentenced to serve 180 days in the State Penitentiary for committing Medicaid fraud. The case was investigated and prosecuted by the South Dakota Medicaid Fraud Control Unit, with assistance from the Division of Criminal Investigation, the Department of Health and Human Services Office of Inspector General, and the Department of Social Services.
Ice Cream in Hypocritical Flavors – Why do we never see questions like these being asked on ABC, CBS, NBC, PBS, CNN, MSNBC, NPR, the New York Times, the Washington Post, the LA Times, Newsweek, Time, US News & World Report, et al? But hats-off to Daily Caller for asking relevant and important questions that expose the utter hypocrisy of the Left. Come learn about some really hypocritical ice cream.
Teaching Children to be Takers – Leftists have long been very adept and ready to use children to promote their dark agenda. Now these Leftists are taking their children to the streets in celebration of a movement in pursuit of legal plunder, teaching them that the world owes them something they haven't earned, that bullying others while calling others "bullies" is "what democracy looks like," and that policemen who do their jobs are bad.
Trucker Attacked: This is What Democracy Looks Like – The Marxist Occupy Wall Street tantrum in Portland are attempting to undermine the jobs of their fellow Americans, as well as the access of their fellow Americans to the goods coming through the port at Portland, Oregon. In their efforts to protect their fellow Americans from being contaminated by the free market in Portland, they found it necessary to throw a lit cigarette in the face of a trucker, damage his property, and attempt to drag him from his truck.
Economic Lessons from "Farmville" – Zynga was already the leading Facebook platform developer when it launched Farmville in June 2009. The idea was not original, but Zynga implemented it better and advertised it more than other companies. A year later Farmville had 80 million users, with most people coming back every day and representing about 10% of the Facebook population. If we celebrated our efforts at financial responsibility as much as we do Farmville, the savings rate in this country would rise significantly.
SD Dept of Ag Releases Statement on Pine Beetle Lumber – Trees infested by mountain pine beetles produce lumber that has the same structural integrity and durability as wood from non-infested trees, according to South Dakota forestry officials. Lumber from trees infested with pine beetles often carries a blue stain is created by a fungus, but it will not spread to other lumber. The lumber does not decay any faster than un-stained wood and will not cause mold.
John Quinn on the American Economy – John Quinn was one of the featured speakers at the Dec. 10 meeting of the South Dakota Tea Party Alliance. Quinn spoke about the American economy, what makes it great, and what holds it back. He also spoke about economic theory and how the political state of affairs affects the strength of our economy. This is the complete video of his presentation.
Thank you, loyal readers, for making these the best of the best out there!