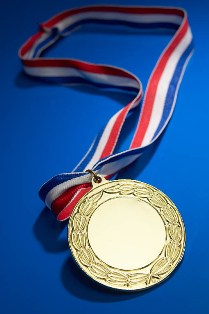 These are the hottest articles at Dakota Voice over the past week. These are the articles people most wanted to read and that people most commented on. If you missed one the first time around, this is your chance to get caught up on the most pressing news.
Macys Shows Religious Freedom and Homosexual Agenda Cannot Coexist – We have seen the full-frontal assault against marriage by radical homosexual judges and homo-sympathizing legislators. Another current example of radical homosexuals pushing the envelope to force society to accept their behavior comes from San Antonio where an employee of Macy's department store has been fired for refusing to allow a man to use the women's dressing rooms. No, I'm not joking.
Homosexual Activist Tries, Fails to Embarrass Michele Bachmann – It's bad enough that homosexual activists insist on broadcasting their sexual disorientation in public. It's also bad enough that some homosexual activists expose their children shamelessly to their perverted lifestyle. But it is growing more and more common for some of these activists to use their children as instruments to strike out at people who refuse to accept their fantasy version of reality. Consider this incident at a book signing by Michele Bachmann in South Carolina where a homosexual activist prodded her child to make a statement to Bachmann in an attempt to make Bachmann look bad.
Slandered Hero Marine Files Defamation Lawsuit – Back in September, we saw a hero Marine receive the Medal of Honor for his amazing, life-saving performance during an ambush in Afghanistan. Marine Sergeant Dakota Meyer is one of the few living recipients of the Medal of Honor for the wars in Iraq and Afghanistan. Now he's fighting defamation after exposing the sale of high-tech military hardware to a foreign country whose dedication to U.S. interests is questionable.
Overrruled: Parental Rights on the Ropes – I think we can all agree that parents who willfullly do harm to their children should no longer be trusted with the welfare of those children. But what if it's the state that means to do children harm? What are we to do then? Unfortunately, in a culture where government has little if any constitutional restraint anymore, where that government is filled with radicals who are hostile to families and parental rights, this is becoming more of the norm than the exception.
Time for an American Deborah? – This video pretty much sums up my thoughts on the GOP presidential candidates. So without further adieu… According to the video description, this video is by Jerry McGlothlin, CEO of Special Guests, Inc. Special Guests, established in 1986, is a leading supplier of expert guests to Rush Limbaugh, Sean Hannity, Michael Savage, and other popular talk shows.
Chinese Expansion Stepping on US Toes in the Pacific – Control of Micronesia was key to swift Japanese victories on Guam, the Philippines, Wake Island, Kiribati, New Guinea, and Nauru. During the war, much of the Japanese fleet was based in Truk Lagoon. Four years and one hundred thousand American lives later, the U.S. declared no nation would ever again enjoy such a strategic foothold in the Pacific. Yet we are watching the expansionist Chinese making incursions in that area, and the United States is doing little to maintain its foothold in this strategic location.
Court of Appeals to Hear SD Request Regarding 2005 Abortion Disclosure Requirement – South Dakota Attorney General Marty Jackley has announced that the Eighth Circuit Court of Appeals has granted a January 2012 rehearing of the entire eleven-member Court with regard to abortion disclosure requirements adopted by the legislature in 2005. The full Court will address the validity of the legislative requirement that women considering an abortion be advised of the association of suicide in relation to abortion.
Noem Farm Dust Bill Headed for Thursday Vote – According to U.S. House Majority Leader Eric Cantor (R-VA) on Thursday the House will take up a bill sponsored by Rep. Kristi Noem (R-SD) to prohibit any further regulation of rural dust by the Environmental Protection Agency (EPA). The bipartisan bill, H.R. 1633, was approved by the House Energy & Commerce Committee last week.
Gov. Dennis Daugaard's Budget Column – A column from South Dakota Governor Dennis Daugaard on the Fiscal Year 2013 state budget, in which he urges continued caution but increases in spending in some areas. Increases include a 2.3% ongoing increase in K-12 education, coupled with one-time investments that total more than $12 million. Gov. Daugaard also proposes Medicaid providers and state employees receive extra one-time funds that are the result of strong revenue growth.
3rd Graders Conscripted to Promote Taxpayer Fleecing – And we wonder why so many young people are growing up to be mindless drones of Marxist propaganda? It's not surprising when we realize how much overt (and how much subtle) indoctrination they receive from elitists in the public education system. Watch this interview with the author of "Indoctrination: How 'Useful Idiots' Are Using Our Schools to Subvert American Exceptionalism" to hear about some ongoing examples of how our children are being indoctrinated against our way of life.
Thank you, faithful readers, for making these the best of the best out there!