Archive for December 30th, 2011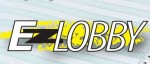 South Dakota Secretary of State Jason Gant unveiled the new on-line lobbyist registration and reporting system to all of South Dakota today. The new system will allow lobbyists to register and complete payments online, as well as improve the ability of citizens to review lobbyist expense reports. The change should save tax dollars and provide more information to the public.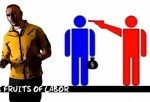 This video is a great primer on the hypocrisy of the Occupy Wall Street movement. It's the same hypocrisy the Left has been promoting for decades, and it stinks just as bad (well, maybe worse from these unwashed modern-day hippies) as it ever did from the "respectable" mainline socialists in the Democrat Party. Remember it well, America, and keep it firmly fixed in your mental vision as we enter election year 2012. We have a country to save from these narcissistic maggots.