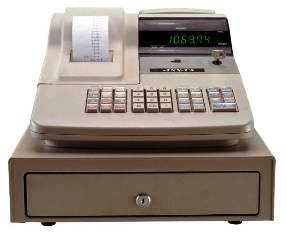 FOR IMMEDIATE RELEASE
November 23, 2011
FOR ADDITIONAL INFORMATION
Contact: Jason M. Gant (605) 773-3537
Today, Secretary of State Jason Gant announced that the petitions submitted for an initiated measure to increase South Dakota sales tax has passed the petition certification process, and will be placed on the November 2012 general election ballot. The measure, described in its title as "an initiated measure to increase state general sales and use taxes for additional K-12 public education and Medicaid funding," will now appear on the 2012 ballot as Initiated Measure 15.
"From our 5% sample of 1,763 signatures, we validated 1,434 out of the 35,251 officially submitted, and invalidated 329 for various reasons including lack of voter registration, improperly filling out the petitions, legibility, and notary public errors. Invalid signatures comprised 18.66% of the total signatures sampled, and under state law, the number of valid signatures sampled was sufficient for the measure to pass validation for the ballot," Gant said. "If we extrapolate the valid signatures, as per South Dakota Law, they submitted 28,673 valid signatures, well over the minimum requirement of 15,855 needed."
"Any group wishing to challenge the validation has 5 business days, which will be Friday, the 2nd of December," Gant said.
Gant noted, "This measure marks the final initiated measure that will appear on the 2012 general election. The legislature does have the option to include constitutional measures on the ballot, and citizens have the ability to refer laws passed this next session. Initiated Measure 15 now joins Referred Law 14, a referral of the Governor's large project fund, on the 2012 ballot."
Any petitions submitted to Gant's office can be monitored via Twitter. "Our office enjoyed keeping people up to date on our review of petitions through our Twitter account @SOSGant. By going to Twitter.com, taxpayers can have the most current information coming out of our office on our current projects and issues we're addressing. "