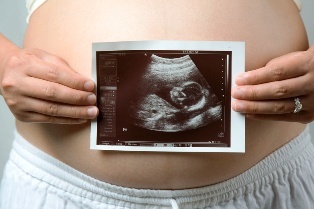 There are many on the Right to whom abortion is an extremely important issue. Among some conservatives, it is so important that a candidate's views on abortion can be make-or-break in determining whether they will vote for them.
There are a number of facets to the abortion issue, with some of those facets being evaluated differently by different people.  Most pro-abortionists simply favor abortion as birth control, any time, for any reason. Until about 18 years ago, I used to be such a pro-abortionists.  Some pro-abortionists like to use the heart-wrenching issue of abortion in cases of rape and incest as a vehicle to keep abortion as birth control legal (without tight language that restricts abortion to genuine cases of rape and incest, this "exception" can easily become a loophole big enough to drive any abortion through)
So when Herman Cain made some rather confusing comments about abortion to Piers Morgan on Wednesday (comments that sounded as if he favored the legal choice to abortion in cases of rape and incest), many pro-lifers like myself who have been very supportive of Cain's candidacy were taken aback.
After all, every statement I have ever heard from Cain up to that point has been strongly pro-life.  Just last Sunday, Cain was on "Meet the Press" and had this conversation with David Gregory as documented by CNS News:
"What about abortion?" host David Gregory asked Cain. "You want to overturn Roe v. Wade. Could you support or condone abortion under any exceptions at all?"

"I believe in life from conception and I do not agree with abortion under any circumstances," said Cain.

"Exceptions for rape and incest?" asked Gregory.

"Not for rape and incest, because–" said Cain.

"What about life of the mother?" asked Gregory, interrupting.

"Because if you look at rape and incest," Cain said, continuing his thought, "the percentage of those instances is so miniscule that there are other options. If it's the life of the mother that family is going to have to make that decision."

Gregory then said: "Would you condone abortion if the life of the mother were—"

"That family is going to have to make that–," Cain said.

"You won't render a judgment on it?" asked Gregory.

"That family is going to have to make that decision," said Cain.
It doesn't help a person make sense of an issue when the "mainstream" media can be counted on to use anything and everything (even something they themselves agree with) to make a conservative look bad in the eyes of the people most likely to support him. It also doesn't help when his political opponents in his own party (even some who probably see things almost identically to the way he does) are tempted to spin the comments to their advantage whether they are representative of what the speaker meant or not.
I have struggled to make sense of Cain's comments for the past day, and it was only after a tremendous amount of thought, reading transcripts, and reading other people's take on it that I came to put it all together.
Here is what Cain said to Piers Morgan:
MORGAN: Abortion. What's your view of abortion?

CAIN: I believe that life begins at conception. And abortion under no circumstances. And here's why —

MORGAN: No circumstances?

CAIN: No circumstances.

MORGAN: Because many of your fellow candidates — some of them qualify that.

CAIN: They qualify but —

MORGAN: Rape and incest.

CAIN: Rape and incest.

MORGAN: Are you honestly saying — again, it's a tricky question, I know.

CAIN: Ask the tricky question.

MORGAN: But you've had children, grandchildren. If one of your female children, grand children was raped, you would honestly want her to bring up that baby as her own?

CAIN: You're mixing two things here, Piers?

MORGAN: Why?

CAIN: You're mixing —

MORGAN: That's what it comes down to.

CAIN: No, it comes down to it's not the government's role or anybody else's role to make that decision. Secondly, if you look at the statistical incidents, you're not talking about that big a number. So what I'm saying is it ultimately gets down to a choice that that family or that mother has to make.
Now notice something extremely important here that was glossed over by most media reports: when Cain talks about it not being the government's role to make a decision, he isn't talking about abortion itself, but rather the question Morgan posed concerning a woman who became pregnant as a result of rape "If one of your female children, grand children was raped, you would honestly want her to bring up that baby as her own?"
Again, to be clear, Cain is not saying that abortion is a woman's choice. He is not even saying that abortion in the case of rape or incest is the woman's choice. Rather, he is saying that it is her decision and her family's decision whether she should "bring up that baby as her own."
According to Cain's own statements, he has believed and continues to believe that the circumstances of a child's conception do not negate or undermine the child's humanity or right to life. He is only saying that the decision of whether to give that child up for adoption or to raise the child is the woman's decision.
As Cain himself pointed out, Morgan was "mixing two things here," and most of us got off course on exactly what was being talked about. Most of us thought Cain was talking about abortion being a choice, when Cain was actually answering the question of whether the woman should raise the child or give it up for adoption.
As further evidence, go back to the interview with David Gregory. Cain used very similar language when an exception for the life of the mother (the only exception genuine pro-lifers can support) was discussed, that whether she risk her life by going ahead and having the child, or whether she has a life-saving abortion, is a decision that she and her family have to make.
As a committed pro-lifer for about 18 years now (and a former pro-abortionist before that), it seems to me Cain is right on the money when it comes to (a) respect for the sanctity of human life, and (b) what government should do–preserve innocent human life where ever possible–and should not do, i.e. interfere in decisions that properly reside in the personal realm.
Though Morgan is a pretty liberal "mainstream" media figure, I doubt he intended to muddle the issue; the question of exceptions frequently comes up in abortion discussions.
It would have been nice, however, if the many "mainstream" media outlets that breathlessly portrayed Cain as a pro-choice flip-flopper would have at least taken the time to read through Cain's comments (in that oh-so-"objective" light they are famous for) to determine if a candidate who was consistently pro-life all this time had really suddenly turned "pro-choice." Herman Cain suddenly turning out to be "pro-choice" would be devastating to his support among conservatives…and, of course, the "mainstream" media knows that.
Headlines and the way they are written can have a tremendous suggestive influence over how we will perceive an article, even before we have read that article. As the Bible says, "The one who states his case first seems right, until the other comes and examines him."  In other words, the first thing we hear (often without knowing the full facts of something) often sounds "right."
Our minds, unfortunately, have a tendency to accept the first information we receive about something and almost "lock it in" as the truth by which everything that follows will be measured.  Even more than that, our initial acceptance of a premise can blind us to subtle but important facts that may challenge that first premise.  Given that most journalists have been to journalism school, and should by the very nature of their work be excellent students of the human condition, they probably know this, too.  Then again, some of the incredibly shallow and sloppy reporting by the media sometimes makes me wonder if they really know much of anything at all.
So was "setup" of Herman Cain as a flip-flopping pro-choicer simply (a) the all-too-common media bias, or (b) the all-too-common journalistic incompetent reporting?  I'll leave you to judge that for yourself.
Regardless, this is an excellent lesson for conservatives–or for anyone genuinely interested in the truth, for that matter.  It behooves us to examine the facts of something to determine if what we are being told is really an accurate representation of the facts.  Given the hurdles the "mainstream" media presents to obtaining accurate information, the importance of this cannot be overstated.
Once you purge your mind of the "setup" that Cain supposedly supports abortion in cases of rape and incest, then go back and look at what Morgan and Cain said to each other, it becomes very clear.  Though I have been disappointed a couple of times in the past when I felt Cain did not adequately stake out the conservative position in clear terms, this is not such an instance.  Herman Cain knew exactly what he was saying, and his message was not muddled.
The rest of us were out to lunch while he was on target.
Herman Cain on Meet the Press

Herman Cain and Piers Morgan