Archive for October 22nd, 2011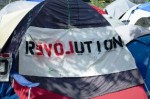 You know precisely what the "Occupy Wall Street" crowd is all about. You know it because, for a change, the Left has been brazen and out in the open about it: Contempt for the U.S. Constitution, An end to our free market system, Gutting our national defense, Marxist ideology, class warfare, racism, revolution and spreading the misery. But did you know that the Democrat Party is very supportive of this anti-American circus?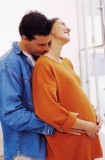 Disrespect for life and disrespect for property go hand in hand. We can't divorce our sexual promiscuity from our fiscal promiscuity. Restoring personal responsibility in both areas is what we need today to get our nation back on track. The "right to abortion" culture is simply a subset of the entitlement culture, the culture that says your life is about making claims on others rather than personal responsibility.