Archive for September 27th, 2011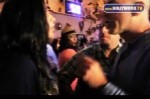 A couple of stories from last week serve to further illustrate who some of the real bullies in America are. The first incident was the outrageous behavior of a German class teacher inFort Worth,Texas, who lost his mind when a student dared to tell his buddy that homosexuality is wrong, and the second case was of the lunatic homosexual who launched a vicious verbal attack against Sarah Palin's daughter, Bristol, in a West Hollywood night club.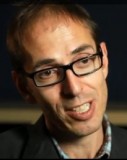 Please take the time to watch this 10 minute video with James Delingpole regarding the hoax of anthropogenic global warming and ClimateGate. Delingpole has done a great deal to expose this Marxist hoax which is nothing but a vehicle to take away our property and our freedom. Since the deception, junk science and "fudged" information concerning this hoax were broadly exposed to the light of day in ClimateGate, belief in the silly idea of man-made global warming has dropped to only about 1/3 of the population.