Archive for September 24th, 2011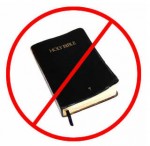 Apparently one patron did not appreciate the words of scripture being prominently displayed, nor the presence of Christian leaflets on some of the tables. Police were notified about the "insulting and homophobic" material and they, the constables, had been dispatched to set the matter straight (pardon the pun).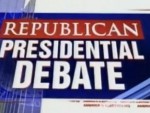 The Republican presidential debates are looking more and more like symptoms of the problems we've got than part of the process of solving them. Maximum style, minimum substance. Focus on sizzle, forget about the steak. It is a symptom of the big problems of our country that we appear incapable of having presidential debates with serious questions.