Archive for September 17th, 2011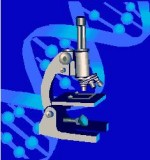 By now you've no doubt heard about the latest attempt by the "mainstream" media and their fellow Leftists to brand Rep. Michele Bachmann (R-MN) as a nut job. They're mocking Bachmann for repeating health concerns over Gardasil HPV vaccinations. But a new article says researchers at SANE Vax Inc have found dangerous recombinant HVP DNA in the vaccine, as well as aluminum.
When it comes to government borrowing and spending as a way to "create" jobs, the Black Caucus is possibly the last vestige of the triumph of hope over experience. Or in Einstein's famous definition of insanity, "doing the same thing over and over again and expecting different results." What they should do is get behind "enterprise zones," geographic areas of high unemployment that would qualify for special tax and regulatory relief to encourage investment and establishment of businesses.