Archive for September 10th, 2011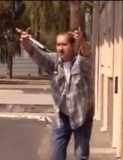 In this video, a reporter asks a Tea Party member about a disagreement his group is having with other locals. The Tea Party person calls his political opponents obscene names, then tells the reporter to leave the area (again using obscene language) and man-handles the cameraman. The Tea Party person also threatens further violence and damage to private property. We don't normally post material of this graphic nature, but it is important that people see the behavior of these Tea Party people so they can denounce it accordingly.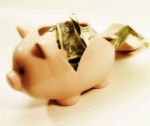 If your bank made you wait longer to withdraw your savings, or cut your interest rate, would you put up with that? If not, why would you tolerate it from your government? If Americans prefer getting negative returns on what they pay in order to save an unworkable government system, we deserve the mediocre, second rate nation we are becoming. But I don't think most want this. It's why we need politicians with the courage to tell the truth and citizens with the courage to be free.