Archive for September 9th, 2011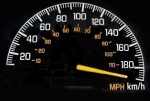 With President Obama having now fostered the national expectation for congress to do something about the economy, Republicans in the House should not miss this opportunity to lead.Leadership is not following the herd as you monitor their direction, then running out in front of them for a moment to tell them this is the way to go. Leadership is providing direction and motivation to do sometimes difficult but necessary things. Republicans have a unique and golden opportunity to demonstrate leadership, and they should not let it pass unused.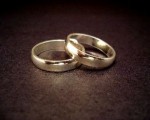 When you exchange wedding vows with your spouse, you probably have serious commitments to stand by each other in mind, in sickness and in health. But when the state intervenes, sometimes you don't get what you expect. Everyone, but especially those who love their spouses, family and friends, needs to take Sara & Gary Harvey's plight quite seriously. Don't think it couldn't happen to you. Think instead… how will you feel when it does?