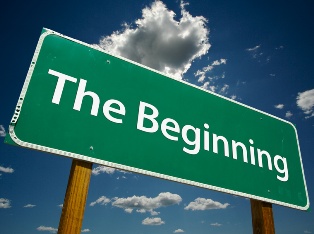 It's funny to watch liberals make fools of themselves as they try to make fools of conservatives.
We got a chance to do that yesterday at a Rick Perry campaign stop in New Hampshire where a brave liberal woman sent her child to ask Perry questions about "science" and creation. Since we know how liberals sneer and look down their noses at anything the Bible has to say, we undoubtedly know this little exercise was engineered to make Perry look like a drooling Neanderthal in public. Yes, why would any of the more than 80% of Americans who call themselves Christians actually believe the holy book of their faith?
It's a favorite of liberals to ask a hated conservative whether they believe in evolution, or better yet, "How old is the earth." They fancy themselves supremely smart in asking this, for they believe it shows that they are displaying the proper allegiance to "science" while exposing the primitive, superstitious, Bible-thumping, uneducated moron conservative as someone who can be summarily dismissed regardless of anything they say, on this topic or any other. (I've been through the drill many times)
Watch the video below as the woman coaches her child to ask Perry about the age of the earth, creation and evolution. I'm not too keen on Rick Perry's record in several areas, but he handled this brazen and clumsy attempt to trip him up quite well.
Doesn't she have the guts to ask Perry herself? Does she always hide behind her children when she faces a grownup? Maybe so. It's pretty common for liberals to hide behind children and use them as human shields for their agenda.
Perry said public schools in Texas teach kids about both creation and evolution, and said that he figured the child was smart enough to figure out which one is right. I believe he was mistaken that Texas public schools are scientifically honest and teach both creation and evolution, but he was right in his implication that most people, when presented with the evidence from both sides in an objective environment, can figure out which one is right. That is what scares evolutionists into ruthlessly prohibiting children from being told about the weaknesses of the theory of evolution, and anything at all about the theory of creation.
I thought this question from Proxy Mom was cute, too: Ask him why he doesn't believe in science.
After Perry told her child that in Texas they present both major theories (creation and evolution) in public school, she assumes Perry "doesn't believe in science."
I think it's pretty safe to assume that she is an ardent evolutionist, so I would be curious to ask her: "Ma'am, why don't you believe in science."
Since I'm reasonably sure she wouldn't have the education and/or intelligence to understand my question, I would then have to explain to her that if she believes in the theory of evolution, she believes in some pretty unscientific things.
After all, if one believes in the theory of evolution and the associated philosophies that come with it (materialism, naturalism, etc), then one believes in some things that are flatly impossible according to science. Further, since those who adhere to this belief system insist that only things which can be scientifically verified can be considered, their own belief system is revealed to be a dichotomous and illogical mess.
For instance, science teaches us that matter does not come from nothing. We have never observed, either in the laboratory or in the field, matter coming spontaneously into existence from nothing. To conclude that it did, as the materialist philosophy essentially requires ("matter is all there is"), is to conclude that something scientifically impossible happened, rendering a worldview based only on "scientific evidence" unworkable from the very beginning.
Science also teaches us that matter does not spontaneously organize itself into more complex and functional forms. We have never observed this in the laboratory or in the field. Therefore to contend that incoherent matter managed to organize itself into atomically complex and functional structures such as stars and planets is unscientific, rendering materialism/naturalism/evolution scientifically impossible nearly from the start.
We also know from science that life does not spring from lifeless materials. It has never been observed in either the laboratory or the field. The work of scientists such as Louis Pasteur and others shows us scientifically that spontaneous generation, abiogenesis, is not scientifically possible. It just doesn't happen.
We also have never observed, either in the laboratory or the field, life changing from one type to another. Yes, we have observed small changes in organisms from one generation to another (a change in color, a change in size or shape of certain anatomy, etc), but we have never observed a lizard become a bird, a fish become a lizard, or any other type of animal change from one into another. We have never observed, in the laboratory or in the field, organism gaining new and more complex genetic information that passes on to subsequent generations. Even bacteria, where generations come and go with staggering speed, remain bacteria (though genetic variation and selection from generation has resulted in antibiotic-resistant strains of bacteria…bacteria always remain bacteria).
Other geological "science" upon which we have often built our faith in evolution? This, too, proves to be a house of cards. So-called dating methods for allegedly measuring the age of rocks and dead life forms are themselves founded upon several assumptions–few if any of which can be scientifically verified. That is why rocks that we know (because we observed them being formed) are less than 30 years old has been "scientifically dated" to be anywhere from 350,000 to 2.8 million years old…depending on the "scientific" method of dating used. This is also why freshly slaughtered animals have been "scientifically" dated to be hundreds and sometimes thousands of years old.
So if we believe evolution and its associated philosophies, we're supposed to believe in several unobserved and undocumented critical events in the life of the universe that are flatly unscientific according to its own self-proclaimed criteria? We're supposed to believe in a worldview that only accepts the scientifically verifiable, when that worldview assumes several patently unscientific things? Wow, and they say Christians have blind faith!
So I wonder: why does this woman believe in things that aren't scientific? Perhaps she is as much a victim of this scientific and intellectual bigotry as the child she is working hard to pass it on to.
I understand what it is to put your faith in the theory of evolution; until about 13 years ago, I did, too. But I've since learned (a) about a lot of critical problems with the theory of evolution and its associated doctrines, and (b) that the actual scientific evidence available leans heavily in favor of the credibility of the Genesis account of creation. When presented with the evidence that my faith in the theory of evolution was misplaced, I faced an intellectual choice: pretend I hadn't learned what I had learned and continue pretending that evolution made sense, or admit I had been wrong. I admitted I had been wrong.
If this woman would, in the first place, even stop for a bit to consider the pros and cons of her faith in evolution, I wonder what she would do: keep pretending, or admit she had been wrong?
What would you do?