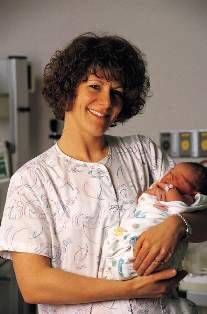 South Dakota District 33 State Senator Elizabeth Kraus has written an op/ed piece published in the Rapid City Journal today. It deals with the lawsuit Planned Parenthood, the nation's largest abortion provider, has filed against South Dakota's informed consent law passed by a large majority in the legislature a few months ago.
Her article cuts through the pro-abortion propaganda about "minorities forcing their opinion on majorities" and "religious zealotry,"  as well as the farce of what passes for "informed consent" and "doctor-patient relationship" when it comes to what Planned Parenthood provides.
Planned Parenthood has sued the state of South Dakota over this law enacted by our duly elected representative government.

Planned Parenthood's lawsuit, not the state legislature or governor, will cost the state taxpayer to defend the law.

Despite Planned Parenthood's blame, the South Dakota Pro-Life Litigation Sub Fund has been established, and dollars are accumulating to defend our informed consent law.

If you support the effort to defend our law from Planned Parenthood's suit, send any amount to Life Protection Fund, c/o Office of the Governor, 501 E. Capitol Ave., Pierre, SD 57501.
It's about time we faced the reality that it is not those who are trying to save innocent lives who are costing South Dakota taxpayers money, it is not those who are tying to provide as much information as possible to women making this important and legal decision who are costing South Dakota taxpayers money, but rather those who are seeking to maintain their access to a steady supply of blood money at all costs.
Too often, making the truth known falls not to professional sources but to average citizens and lawmakers themselves. We should be able to rely on medical providers and our journalistic corps in the "mainstream" media to make these facts and distinctions clear to the public, shouldn't we?  But there you go: it isn't a perfect world, is it?