Archive for August 23rd, 2011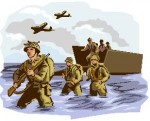 A Leftist in Congress says we must remember who the "real enemy" is. Not nations who hate us. Not North Korea. Not Iran. Not Venezuela. Not Islamic terrorists. Not those who would subvert or take our freedom. No, the real enemy? The Tea Party. And she's right; the Tea Party really IS the enemy.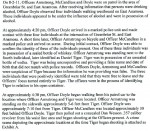 South Dakota Attorney General Marty Jackley and the Division of Criminal Investigation (DCI) have released a summary report concerning the shooting of three police officers earlier this month in Rapid City. During a traffic stop, suspect Daniel Tiger opened fire on Officers Ryan McCandless, Nick Armstrong and Tim Doyle. In the exchange, McCandless and Armstrong were fatally wounded, as was Tiger. The report provides details not only about the incident itself, but about why Tiger may have opened fire on three police officers.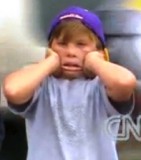 Anyone who knows me knows I don't have much use for pop culture and celebrities. So when a friend wanted me to see a video about the wedding of Kim Kardashian (a pop culture figure I've heard of but barely have any idea who she is or why everyone talks about her all the time), I was more than a little dubious. This transitioned quickly into uncontrollable laughter not at the subject of the video, but at what was going on in the background.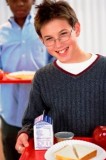 President Obama has stressed the need for more federal revenue. His No. 1 suggestion on how to do so is to raise taxes on the wealthy. So as the rich continue to come under fire for being rich, the least the president and his team can do is provide them with a free lunch, right? If you are rich and your children attend a public school in Detroit, then yes, they are part of a federal government pilot program giving free lunches to all students, regardless of income levels.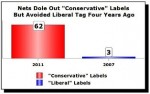 Did you know there are 20 conservatives out there for every liberal? You'd think so, given the way the "mainstream" media never fails to identify a person or politician on the Right and make sure you know they are a "conservative" versus the way the media almost never seems to be able to find a "liberal" anywhere (the "mainstream" media  finds lots of "moderates" but almost no "liberals" on the Left).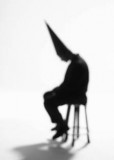 The Australian Daily Telegraph and other outlets are reporting on the unusual punishment a mother has for her son who has a repeat problem with stealing. She made her son sit in public with a sign pinned to his shirt which said "Do not trust me. I will steal from you as I am a thief." Liberals are, of course, outraged.