AT ISSUE: A special legislative committee is looking at all the sales and use tax exemptions there are on the books in our state. The committee is looking to find additional funding to help run state government. Will it find that money by eliminating some or all of those exemptions? It would take a lot of intestinal courage to do so, but do our legislators have the stomach to do it?
THERE'S AN OLD platitude that says for every action there is a reaction. This leads us into the discussion of whether or not the South Dakota Legislature can eliminate some or all the sales and use tax exemptions that are now part of state law. Those tax exemptions today amount to an estimated $527 million. Yes! 527 million smack-a-roos.
A recent news story announced the special committee has another meeting set for Aug. 23 and 24 in Pierre. And at that time testimony will be taken, meaning dozens of lobbyists and others will pile up in Pierre crying to keep their favorite exemptions on the books (S.D. Tax Code). The committee's recommendations will be given to the full Legislature in January for the 2012 session.
A look at the history of South Dakota's sales and use taxes is interesting. They grew as South Dakotans demanded more and more services from state government. Or, the state and federal governments thought the people needed more services.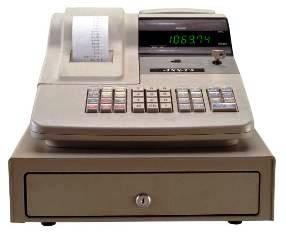 ACCORDING TO the deputy secretary of revenue, David Wiese, said South Dakota's sales tax began in 1935 at a two percent rate. The use tax came along in 1939 to cover those items that the sales tax didn't apply.
The sales tax on services was added in 1965, along with a sales tax increase to three percent. Then, the state tax rate jumped to four percent in 1969 where it still is today. The use tax was expanded in 1979 to cover services and the sales tax was expanded to cover those services not already covered. The contractor excise tax was also added that year to the code.
Needless to say, nary a nickel of these taxes came into being without the Legislature's blessing even though there was a lot of legislative teeth gnashing done before the tax rates were increased and expanded.
This leads us to the committee's review of the exemptions added over the years. An 11-page summary of those exemptions were handed to the panel for its review. Again, needless to say, today they also are part of state law.
OF THE $527 million worth of exempted items on the books in South Dakota, the largest one is the medical exemption, an estimated $120 million by the S.D. Department of Revenue. This covers such things as prescription drugs, medical equipment, insulin and purchases by non-profit hospitals.
It¹s interesting to note here, as one columnist wrote, that this is about the same amount as our state government's budget deficit is estimated to be. At the same time, however, the Legislature has looked at eliminating some of these medical exemptions and said a big NO to the idea. After all, no one wants to be sick or injured.
At the same time, aren't there some of those medical procedures that need another review ­ in the face of our state up against a wall to meet its next fiscal year budget? One suggestion was those elective procedures which are the choice of the patient.
ANOTHER TAX exemption area that needs another review is on agricultural products, the second largest group of exemptions on the books to the tune of an estimated $80 million dollars. Opponents to the idea say they must stay on the exemption list because they provide the food for the state, nation and the world. Still, committee, let's take another look at some of these ag products that collect no sales tax.
As reported by Pierre columnist Bob Mercer, ag equipment repairs ($4.5 million) and commercial ag fertilizer ($25 million).
According to Mercer, here are some of the larger samples of exempt ag products the committee has taken off the list for future discussion: veterinary and animal speciality services, $6 million; farm product warehousing and storage, $10 million; ag seeds, $15 million; livestock sales, $83 million; livestock feed, $15 million and the list goes on and on.
NO, I HAVEN'T forgotten advertising. Even though I worked for a newspaper for 40 years doesn't mean I would forget that tax exemption. But since I was always on the news side of the paper I didn't get involved with the politic of exempting an advertising tax. But if medical products and services and ag products and services are going to be reviewed the committee had better take another look at advertising as well.
Looking at the size of this herd of sacred cows, certainly there must be some that should be put back on the discussion list. If not, the committee simply won't be doing its job. Perhaps our legislators are learning too much from Washington?….
Gordon Garnos was long-time editor of the Watertown Public Opinion, retiring after 39 years with that newspaper. Garnos, a lifelong resident of South Dakota except for his military service in the U.S. Air Force, was born and raised in Presho.