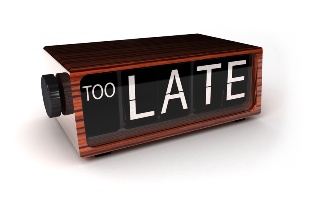 An elderly woman sent bills to our office and asked why the bills were not paid by Medicare and her Medicare supplement insurance policy.  The client is from Highland, Indiana.
I reviewed the bills and phoned the client's insurance company to ask questions about the unpaid bills.  The insurance company had no claims regarding this client for the entire year.  That means that Medicare failed to send any claims to the insurance company for the entire first half of 2011.
To help our client, I sent a letter to the medical service provider and explained this.  I requested that the patient accounts manager send certain essential information about the unpaid claims directly to the client's insurance company for processing.
The fact that Medicare failed to send the claims to the insurance company is not our client's fault, nor the medical firm's fault, nor the insurance company's fault.  It is Medicare's fault.
When the medical firm sends the information that I requested, I am confident that the claims will be paid by the insurance company according to the terms of the policy.  This will save our client $345.  If no one had helped her to fix this billing problem that was caused by the federal Medicare system, she would have been hounded by collectors to pay this debt which she really did not owe.
The help that I gave this client was provided FREE OF CHARGE.  The owners and managers of this insurance agency really do care about our senior citizen clients.  They pay me to help our senior citizen clients with Medicare related medical bill problems.  It keeps me busy.  Does your insurance agent or agency give the same high level of service to senior citizens?  If not, why not?
Woodrow Wilcox is the senior medical bill problem solver at Senior Care Insurance Services in Merrillville, Indiana. That is the largest senior citizen oriented insurance agency in the Midwest. For over six years, Woodrow Wilcox has helped senior citizens with medical bill problems with Medicare and VA clinics. He has saved senior citizens over $600,000 in wrongful charges. For more health care articles by Wilcox, visit www.medicareproblems.net or www.woodrowwilcox.com.
© 2011 Woodrow Wilcox. Re-published here with the permission of the author.