Archive for July 31st, 2011
The best of the best at Dakota Voice last week, including: Are Christians Contributing to Unbelief?; Norway Shooter-Bomber Not Christian, Probably Not Lone; Rep. Allen West on the Need for GOP Leadership; 24 Reasons to Blame Romney for Counterfeit Marriage; On Savage's Claim that Norway Terrorist is Christian; SOS: Speaking of Seniors – Medicare Lagging Behind; Getting Your Arms Around $14 TRILLION; and more!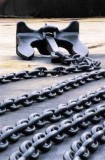 Seldom have I heard the essense of liberalism captured and defined so well as I did here at the PowerLine blog by John Hinderaker. He starts this paragraph by telling us, "Liberalism is a sort of parasite that feeds on the wealth that free enterprise creates," and it only gets more descriptively dead-on from there. Intellectual and verbal precision excites me! I'm going to glow all day now.