Archive for July 1st, 2011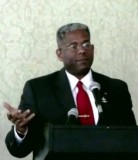 This video features Rep. Alan West (R-FL) at a Center for Security Policy event in New York City. West is a highly decorated and respected retired U.S. Army Lieutenant Colonel, and he discusses U.S. security interests, primarily in the Middle East. He examines our military action in Libya and the "Arab Spring," among other topics.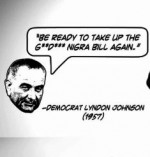 History shows us that from its beginning, the Republican Party fought against slavery and for the proposition that all Americans be treated fairly. Yet today, the constituency of black voters in America belongs almost exclusively to the Democrat Party. How did this happen? We owe it all to, first of all, voter inattention, but also to the long and proud Democrat tradition of lies and propaganda. As only he can, Andrew Klavan takes us on a journey to examine this stunning development.