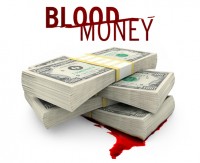 There will be a free movie showing of the documentary "Blood Money" at the Elks Theater in Rapid City, Sunday June 12 at 3:00 pm.
The film is a tastefully done film that shows the devastation of abortion on the lives of Mothers and families. It also exposes the true agenda of Planned Parenthood.
The event is being sponsored by the Faith & Family Foundation.