FOR IMMEDIATE RELEASE
May 5, 2011
FOR ADDITIONAL INFORMATION

Contact: Jason M. Gant (605) 773-3537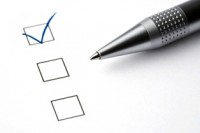 Secretary of State Jason Gant announced today that the Sioux Falls School District will join the Yankton School District on Tuesday, May 24th to be the first two local elections in the state to utilize the State Election Reporting Systems for their local races.  And, for the Sioux Falls School District, the election will also represent the implementation of a measure sponsored by Gant during his last year in the State Senate to allow a school district to conduct an election using voting centers and electronic records.
In 2010, then State Senator Gant sponsored and passed Senate Bill 101, an act to authorize certain school districts to conduct school board elections during 2011 using voting centers and electronic poll books. This measure created a variance in State Law to allow certain school districts the ability to use voting centers in lieu of establishing precincts for the election, and to utilize electronic poll books interlinked across the school district.Secretary Gant noted "I'm very excited that as Secretary of State, I get to implement one of the bills I sponsored as a legislator.  Sioux Falls will act as a pilot project for some of the newest innovations in election technology. Instead of designated precincts, voters will be able to cast their ballot at any voting center located through out the city for the election. The key to the process are the electronic poll books, which are interlinked. Once a person is recorded as having voted in one location, they are marked as having voted in all of them, preventing anyone from voting more than once."
After the election is conducted, the Sioux Falls School District will be required to submit a report to the Secretary of State and the State Legislature by September 1, 2011, including the estimated cost savings achieved as a result of the voting center approach, any challenges, problems, or benefits that resulted from using the voting center approach, and any other relevant information related to the election.
"The use of voting centers will help remove the confusion that some people experience when trying to figure out what polling location they're supposed to use, because under this pilot project, they can access their ballot from all school district voting locations," Gant said.  Secretary Gant will be directly on-hand during much of the testing and implementation of the voting center approach, since if it is successful, it could represent the next step in election technology for South Dakota voters. Secretary Gant said "If we have a successful test, it represents an incredible improvement in how election officials deliver services."
Secretary of State Gant is on hand in the Sioux Falls area today for testing and will be back on May 16th and 17th , when training starts for poll workers, for a public demonstration of the technology. Gant will also be in Sioux Falls on May 24th for the election.
Secretary Gant said "In both statewide as well as local elections, virtually the same balloting and voter tally systems are used. It makes little sense for taxpayers to pay for systems that are separate, especially when forcing them to use a different system makes information more difficult to access. Open government means that our citizens can access information conveniently and quickly, and I view facilitating that as the role of the Secretary of State."
Aside from the testing of new technology, for this local election voters will have web access to a sample ballot, as well as precinct and voting locations via the Secretary of State's Voter Information Portal at www.sdsos.gov.  "If voters go to my web site, type in their first and last name as well as date of birth, Sioux Falls School District voters will have access to the same information they would in any statewide election.  And on election night – May 24th – through the same web site, they will have access to real time election night results as the ballots are tallied." Gant said. "This is being done as a joint co-operative effort between the Secretary of State's office, the Minnehaha County Auditor's office and the Sioux Falls School District."
Gant noted that "Using the state system, the public has access to crucial election information on a real-time basis as ballots are tallied through the system. It's not just the big elections that are important – all elections are important."
Election day is on Tuesday, May 24th, from 7 A.M. to 7 P.M.  Absentee ballot requests can be downloaded at www.sdsos.gov, and for voters in both Lincoln and Minnehaha County, absentee ballots are available at the Minnehaha County Auditor's Office, Minnehaha County Administration Building, 415 North Dakota Avenue.