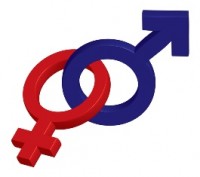 Few things are as powerful and seductive, or seem to give such immediate and desirable rewards, as sex.
It has been said that all sin is really just the abuse of something good or harmless. Sex happens to be one of the most beautiful and valuable things that God has created, so it shouldn't come as any surprise that it's also one of the most frequently misused and corrupted.
People tend to think of sex as an inalienable right, but it is not. It is a privilege, and one that carries tremendous responsibility due to its power. Not only does it have the power to create life, but it creates a strong bond between the man and woman involved. Its very design assumes that a couple will produce children and stay together while raising them, and beyond. Even with the reproductive aspect not being fulfilled, the bonding aspect is there. Thus, when sexuality is misused, it has great power to damage.
All misuses of sex are, at some level, attempts to have its benefits without paying the price of responsibility that comes with it. Casual sex and "shacking up" avoid the hard work involved in a lifelong commitment. Homosexual relationships avoid the challenging, character-building joining of opposites. Pornography avoids the difficulties of relating with another imperfect human being. And of course, you know what it's called when someone tries to have something without paying the price for it: stealing.
No direct good, beyond the highly temporary gratification of the people involved, ever comes from sexuality taken outside of its intended context. And much harm comes from it — some of it so obvious I hardly need to mention it, but much of it not immediately obvious at all. While it's most apparent when a participant is too young and/or unconsenting, there is nonetheless always some damage done when sex is misused.
The creation of the sexual bond with a person that one doesn't have the proper relationship to, and the severing of the bond once created, has a detrimental effect that is often not easily recognized. People are not designed for casual sex, or "free love," or whatever you'd call it. They are designed for sex that is kept within an exclusive lifelong relationship. The very fact that being "cheated on" is so devastating is evidence of that. The bond created by sex is meant not to be broken lightly.
At the same time, sex is not meant to be the center of a relationship — the thing that the relationship is built upon. Rather, it is meant to be the natural product of a solidly-founded marital relationship. Many people who are in sex-centered relationships say they have "love," but if the sex were taken away there would not be much left.
One reason many people resent Christian morality is that it demands that they give up their idolatry of sex, upon which they have built a large part of their lives and identities. What they don't understand is that sex remains good and valuable when kept within the bounds of God's design, but becomes highly toxic when removed from it.
A normal, healthy person has sexual desire but is not ruled by it. But when someone is mastered by sex, it can lead them into some incredibly insane and dangerous behavior; one only needs to read the news regularly to see examples of that. It can become an obsession for them to which far more important things end up taking a distant back seat. And it can lead them to deny some very basic and indisputable realities. No one would ever be able to deny that children naturally need to be raised by both their mother and father, except that so many people desire to abuse sex in ways that lead to children not having both parents in the home. No one would have any reason to think that life began any later than at conception, were it not for the demand for abortion as a convenient way to have sex without commitment. Sexual contact between partners of the same gender could hardly be thought of as much more than a far-fetched joke, were it not for the fact that many people actually desire such contact.
People are so accustomed to thinking they have a right to the sexual expression of their choice that suggesting otherwise sounds outrageous and offensive. But none of us is granted a free pass to do whatever we want, in the area of sex or any other, without consequences. The desire to do something does not create the right to do it. The person who wants sex with multiple partners within a short time, the person attracted to the wrong gender, the person who wants to substitute a thousand pictures for a real relationship — all are called to place the greater good (and their own long-term benefit) above their immediate wants.
I speak as one who has spent much of his life idolizing sex. Like countless other people, I grew up highly unequipped for a life of healthy sexuality. Unable to relate normally to women (or much of anyone else), I sought fulfillment in fantasy and pictures. When I eventually got married, motivated by lust and impatience, it was to a woman I didn't know well and who would prove incapable of functioning as a wife and mother. But I thought I had "love," just as confidently and wrongly as many people in shallow sexual relationships think they do.
When Internet access came along, I mentally abandoned my family and secretly immersed myself in online porn. My personal sin, and my disastrous choice of a mate, inevitably led to divorce. And it was devastating to the children involved, as divorce generally is. I am still hoping and praying to be able to undo some of the harm my actions have done to them.
I would now gladly waive my claim to all past and future sex — even that which I may someday enjoy legitimately in a healthy marriage — if by doing so I could erase the damage I've done as a sex worshiper. But by simply acknowledging that damage, I've already taken a bigger step in the right direction than many are willing to do.
In A Christmas Carol, Ebenezer Scrooge changes his actions after getting an advance look at what their consequences would be — and being horrified by it. A lot of us real people could stand to take an honest, unflinching look at what the future consequences of our own actions may be.
David Mann is a Christian who lives in Florida.