Listen to the author read this article
It was a couple of years ago on the limited-syndication radio show of a pseudo-conservative talker out of Tampa that I heard a stunning statement. Now, I don't normally listen to this guy, because he poses as a conservative, yet he is hostile to Christianity and traditional family values. There is no need to mention his name.
The stunning statement did not come from him, but from a fill-in host (whose name I don't remember) who was on the guy's show. The substitute host was on the phone with a caller when the caller said something about the radical homosexual agenda in our nation. I was astonished to hear this "conservative" fill-in host flatly declare, "What radical homosexual agenda? There is no such thing."
I'm sitting there staring at the radio wondering how anyone, especially those purportedly on the Right, cannot see the militant homosexual movement in our nation and understand the danger to our children, and society as a whole, that it represents. Part of the danger lies in the extreme moral decay that is advancing as the various manifestations of homosexual behavior are given ever-increasing mainstream acceptance in our society.
The most sickening part of the campaign to flood our nation with moral depravity is in the government-run public schools. I wish I could reach every parent with a child in the public school system to warn him that his child is likely being indoctrinated with not only anti-American, socialist thinking, but also with the doctrines of the church of homosexuality.
If you doubt me, perhaps you would care to take a look at exhibit A: "Redwood Heights Elementary School Gender Diversity Student Presentations, May 23 and 24, 2011." I received this information in an email from Elizabeth Swanson, who is a pro-family activist in California. She sent me an email with several attachments concerning what can only be described as state-mandated child abuse.
The Oakland, California Unified School District is working to indoctrinate children beginning in kindergarten to believe that there are more than two genders. I have waded through some of the teaching materials, and I can tell you that we have some truly messed-up minds out there. Those messed-up minds are working overtime to mess up your kid's mind, as well.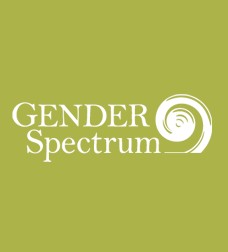 The Oakland school program appears to get most of its material from a nonprofit website called Gender Spectrum. And, as the name suggests, these people are attempting to perpetuate the delusion that there are more than two genders. I am not making this up. These people are deadly serious, and they're teaching our kids this dangerously sick garbage.
The website provides a "wealth" of resources for schools, teachers and parents. It was difficult to read the material knowing that I was reading what will be the brainwashed thinking of the youngest generations of our children—unless we put a stop to this evil nonsense which is infecting our school curriculums.
The Redwood Heights Elementary program for May 23rd and 24th was designed by the Gender Spectrum people, and it has a hair-raising outline of "major concepts" and "activities" that are considered "age appropriate" in the twisted thinking of those who created this outrage currently being perpetrated on the school kids in Oakland.
In grades K through 1, the major concepts are "Lots of ways to be boys, girls or both" and "Colors are colors, toys are toys, and clothes are clothes." The activities for those little ones are "Boy, girl or both? Which outfit, which hairdo?" Recommended reading is My Princess Boy (I only wish I were kidding).
In store for children in grades 2 and 3, are major concepts like "Gender diversity in nature" and "Gender biology, expression and identity." Fun-filled activities include "Gender, Animals and Nature" and "What is Gender?" Recommended reading is a book called 10,000 Dresses.
Further upping the ante in grades 4 and 5 are major concepts like "Kids can be boys, girls, both or neither" and "Gender diversity has always existed and occurs in all cultures and societies." Oh, yeah? Well, so has mental illness and demon possession!
4th and 5th graders get to expand their childish horizons with activities including, "Three dimensions of gender" and "Gender and history." They'll be taught to sing along with "All I Want to be is Me."
Hey, parents! Are you listening?! This is what they're teaching your kids! These are not only lies; they're dangerous lies. Dangerous, how? This kind of warped indoctrination will only exacerbate the already prolific mental and spiritual problems of members of today's younger generations, many of whom do not even have the benefit of a traditional moral foundation to fall back on when they are presented with lies from the pit of hell. They are literally defenseless in the face of such destructive teachings.
Let's take a brief look at some of the other "teachings" you'll find on the Gender Spectrum website. This is the stuff your children are being fed in school, the stuff your kid's teachers are being forced to teach, and the stuff parents are being "encouraged" to embrace.
From the "Strategies for Re-Thinking and Discussing Gender Issues" page, are these helpful suggestions for parents,
"Ask your child(ren) what they think of as 'boy' things or 'girl' things, and then ask why they think of those things that way. See if there are things they like which are assigned to the opposite gender and talk to them about how it feels to be told they can't wear those things or do those things.

Talk to your kids about how everyone is a little different, and while people create these labels, these boxes, to fit people into, most people don't completely fit into the boxes – and that is OK. Give examples of boys who like sparkly things, girls who like to play with trucks. Try to use yourself and other well-loved family members as examples (e.g. When I was a little girl, people told me I shouldn't wear red and black even though they were my favorite colors because they weren't 'girl' colors.)

Help advocate for gender-neutral bathrooms for students, parents, and staff. Note: Many public facilities have single-stall restrooms that are often gender marked; these can easily be reassigned as gender-neutral bathrooms or simply labeled 'Restroom.' An extension of this ally strategy is to post a sign indicating where to find a gender-neutral restroom at a school site or other public facility.

Mix up gender language when reading stories to your kids – especially with typically male-dominated characters. For example, if the story is about a 'boy' animal, mix it up and make the lion a girl. Consider adopting this strategy for the people in a story, too. Mixing up gender language in a story is an ally strategy because you can present gender as a fluid concept by switching up pronouns and behavior expectations. It's also creative to not have to read a story the same way every time!

Introduce the notion of 'boy, girl, both, or neither' as a regular way to talk about people.

Help kids understand that the only thing that is 'normal' in our world is variation!"
Elsewhere on the website, they give examples of "supportive" parenting and "damaging" parenting. As you can imagine, the truth is reversed in this world of tortured logic. To the degenerate minds of the creators of future generations of homosexual deviants, the "supportive" parents are the ones who do not teach proper moral values and instead welcome with open arms the radical homosexual agenda.
And, of course, the "damaging" parents are the ones who teach traditional moral values and absolutes, including biblical concepts such as the fact that God considers homosexuality to be an abomination.
For parents who object to this wretched program of perverse diversity, the Gender Spectrum people along with the Oakland Unified School District put up the "safety first" banner. To their way of thinking, the schools simply must teach our little children that perversity is "normal" so that there will be no more bullying. Yes, they're actually claiming that in order to foster a "safe" school environment, the logical thing is to teach kids to embrace sick, sinful behavior as being "normal."
These Gender Spectrum people even contort themselves into logic pretzels when they claim that all this gender garbage teaching has nothing to do with sexuality. The word homosexuality is nicely avoided in their answer to question number 2 from the "Top 10 Parents Questions" page,
"2. If you tell kids about transgender people, aren't you discussing sexuality?

The simple answer is no. When we discuss gender, we discuss bodies, what people like to wear, how they present themselves, and the activities they engage in, not sexuality. Sexuality involves physical intimacy and attraction. Gender is about self-identity. Gender identity is a person's internal sense of where they fit on the gender spectrum. Current research suggests that gender identity is determined in-utero. When we discuss transgender people, we address the incongruence they may experience with their bodies, not issues related to intimacy."
When you're living a lie, truth and reality are necessary casualties.
Parents have a major uphill battle to stop this kind of diseased teaching from continuing to be thrust upon our kids in the government-run public school system. All I can do is keep sounding the alarms and keep praying for our country, and I will as long as God gives me the ability to do so.
Gina Miller, a native of Texas, is a radio commentator and disc jockey. She also works with her husband installing and repairing residential irrigation systems and doing landscaping on the Mississippi Gulf Coast.