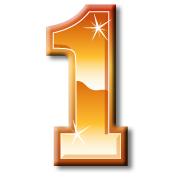 Though the "mainstream" media continues to do its best to pretend that Herman Cain doesn't exist, the "atypical GOP candidate" continues to rise in popularity with the conservative base of the Republican Party.
Just a few days after his well-received appearance in the first GOP presidential debate, Cain shot to the #2 spot on the Zogby poll,  just behind the popular but "I'm not running" New Jersey governor Chris Christie.
Today's latest Zogby poll has Cain ahead of Christy by 3 points in the #1 spot. Despite his millions and his backing by the GOP establishment fatcats, Mitt "RomneyCare" Romney continues to lag behind in third place.
The 2012 primary is still a long way out, and a lot could change.  It remains uncertain whether popular conservative Rep. Michele Bachmann (R-MN) will throw her hat in the ring, and there is a movement afoot to draft Texas governor Rick Perry.
For now, though, it is very interesting–and very refreshing–to see that despite the multiple efforts of the GOP establishment to get RINO candidates into the race and back them with millions, the man who is the most conservative among the declared candidates is standing tall at the #1 spot on the Zogby poll.
It would seem that regular Americans have truly become sick and tired of letting the "mainstream" media and the GOP establishment tell them which candidates "can win" and which ones "can't win" (it's always the same old story: only the most liberal ones can win, and the conservative ones are always doomed).  Perhaps conservatives have finally figured out that they can shape their own destiny and create their own winning candidate, if they'll only stop listening to the liberal mouthpieces and get behind the best candidate.
Maybe there's hope remaining for our great nation.