Archive for May 29th, 2011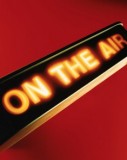 The best of the best articles at Dakota Voice last week, including: Video: Israeli PM Benjamin Netanyahu Speech to Congress; Suicidal Britain Continues Absurd Ban of Michael Savage; Herman Cain: Don't Mess With Israel; When Radical Isn't Radical Enough; The Imperial Presidency of Barack Obama; Woe to You, Federal Fools!; Gov. Christie a Global Warming Disciple; and more!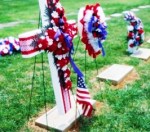 This Memorial Day I encourage us all to pay homage to those who have given all they have for the unmerited benefit of so many. To give honor to whom honor is due. To Ryan Miller and so many others, we owe a great debt, a debt we can only pay in remembrance. One of the ways we remember them is to preserve the ideals and values they fought to defend and pass them along to our children. Secondly, we must teach our children to remember and honor those who have given so much for their benefit. In the same way we also remember the One who gave of himself for the unmerited benefit of so many.