Archive for May 28th, 2011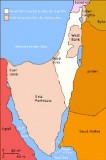 Clearly, the Israel-Palestine conflict is not a simple issue, but the choice between alliance with radical anti-Semetic, anti-American factions and Israel should be an easy decision for the United States. There is nothing to be gained by forsaking our Jewish friends at this critical moment in time. Freedom and democracy will never thrive in the Middle East if America adopts an attitude of indifference towards the relentless campaign of terror being waged against the nation of Israel.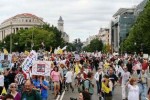 The question on the table today is whether revolutionary Tea Party sentiments that unseated 25 percent of the Democrats in Congress in 2010 have now vanished into a whimper. Supporters of the current administration would have us believe that this is the case. And at first glance, it seems they may have a point. If it is the case, then in all likelihood, we have a second term of President Barack Obama to look forward to.