Archive for May 14th, 2011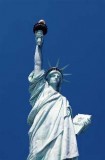 The desire for freedom is something hardwired into the fabric of the human soul. Unfortunately, so is the desire for power and control. This tension is playing out today in cities across the Middle East, as protestors eager for reform find themselves targeted by brutal dictatorial regimes. As inspiring as these cries for liberty may be, it is questionable whether stable, authentic democracy will ever triumph in the Middle East. Why? Quite simply, because the region lacks some of the essential cultural foundations necessary for democracy to thrive.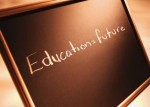 Criminal charges against one single black mother and conviction of another for sending their children to schools in districts in which they are not residents provide yet more indications of deep seated problems festering in our country. Moreover, it makes you wonder about how long it is going to take for blacks to wake up to their real problems and who and what holds up black progress.