Archive for May 13th, 2011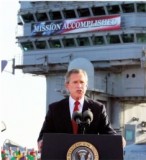 Bill Whittle's latest Afterburner corrects some of the lies and propaganda spread by the "mainstream" media and other Leftists over the past 8-10 years about President Bush, the war on terrorism, the Iraq War and some other things. Some of the crap foisted by the Left which Whittle corrects: Mission Accomplished, taking his eye off the ball in Iraq, closing Gitmo, waterboarding, a gutsy call and more.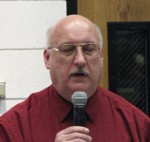 Tuesday night's mayoral forum was sponsored by the Rapid City Tea Party group Citizens for Liberty and moderated by Brad Anderson of KTOQ AM radio. Participating in the forum were current Mayor Alan Hanks, Alderman Sam Kookier, Alderman Ron Weifenbach, and Rapid City businessman Pete Wernicke. This question involved whether Rapid City government is using too many unelected task forces and whether they have too much influence over decisions that affect the future of the city.