Archive for May 8th, 2011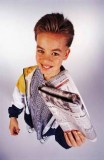 The best of the best from Dakota Voice last week, including: Osama Buried at Sea While Obama Buries America; First GOP Presidential Debate; Focus Group: Is Obama a Socialist?; Consensus: Herman Cain Won GOP Debate; Muslims Gone Wild, Dearborn Style; Whats a Widget Worth?; and more!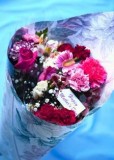 Matthew Henry, the eighteenth century English preacher and author of the renowned commentary that bears his name, began his examination of Proverbs 31 with the following words: When children are under the mother's eye, she has an opportunity of fashioning their minds aright. Those who are grown up, should often call to mind the good teaching they received when children. King Lemuel concludes his well-known description of the "virtuous woman" taught to him by his mother and recorded in Proverbs 31 with these words: Give her the fruit of her hands, and let her works praise her in the gates.