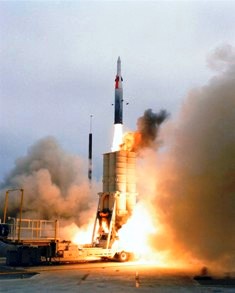 I came across an interesting post at the NOM blog recently. It referenced a column in the Sun-Sentinel by Archbishop Thomas Wenski of Miami entitled "Traditional marriage predates all of us."
As interesting as the title is, it wasn't what really caught my attention but let's take a quick look at the contention of the title because it's worth a good look.
I couldn't count the times I've debated marriage with homosexual activists and other liberals who believe that this invaluable institution should have all the resilience and strength of a waterlogged noddle. Sooner or later, the contended "right" to redefine marriage comes up. While the founders of our great nation recognized our Creator as the source of all our rights, the source of the alleged "right" to make marriage mean anything is seldom identified–perhaps because even most homosexual activists realize deep down that the Creator has made it abundantly clear that marriage can only be between a man and a woman.
Oh, you'll occasionally hear that since we live in a democracy (or a republic?), we have the right to redefine marriage however we please. Sometimes I've heard the claim that since the 14th Amendment of the U.S. Constitution provides "equal protection" under the law, somehow this entitles homosexual activists to redefine this fundamental human institution into something it clearly has not ever and can never mean–ignoring completely the fact that homosexuals already have the same right to marry that heterosexuals enjoy, subject to the same stipulations as everyone else: that the marriage partner be someone of the opposite sex, not a close relative, and of legal age.
I've frequently pointed out what Archbishop Wenski highlights in the title of his column: that marriage is a fundamental human institution that goes back farther than any human government. Now, many homosexual activists don't recognize the authority of the Bible which tells us marriage dates back to the very first man and woman to walk the earth, but many people don't recognize the authority of the law which requires they drive 55 MPH or less in a 55 MPH zone–yet sooner or later each of us finds that we are subject to that authority whether we like it or recognize it; in other words, our feelings about authority and truth do not alter in the slightest that authority or truth.
But as relevant and true as this is, that wasn't what captured my interest in the archbishop's piece. This is what caught my eye:
In our nation's culture wars, the two sides are fighting about the understanding of man and his relationship to truth and reality. One side — and today, "gay marriage" is its poster child — holds that anyone can essentially create his or her own reality. This side holds for a radical autonomy by which truth is determined not by the nature of things, but by one's own individual will. The other side holds men and women are not self-creators, but creatures. Truth is not constructed, but received and thus must reflect the reality of things. Or, as the Book of Genesis says: "Male and female, He (God) created them." (Genesis 1:27).
I've been involved in our nation's culture war for a lot of years. I spent a few years on the other side, the side which argues that it's okay to have sex with who ever you want when ever you want, that it's okay to kill your own child if your convenience is threatened, that hedonism and having a good time is the pinnacle of existence.  I spent enough time in the ranks there to develop a good grasp for how short on facts and long on fancy is that way of life.
But after coming to the end of myself when I could no longer deny the emptiness of that hedonism, I've spent the last 18 or so on the good side, the side of the Christians who founded our nation on Christian principles, who realize that a free nation the likes of the United States cannot exist indefinitely if it abandons its moral and religious base.
In those years of fighting on the side of traditional moral values, I've noticed something very interesting about many on the Left.  This characteristic is common in many areas of the Left, but is most acute among those who promote sexual autonomy and sexual anarchy.  It is the characteristic identified by Archbishop Wenski:  truth is determined not by the nature of things, but by one's own individual will.
I have often identified this as the philosophy of "IWantIWantIWant!" which sums up rather succinctly the essential depth and expression of the liberal philosophy and the liberal agenda. It is essentially the same mindset we sometimes see in a spoiled 5-year-old who knows nothing of discipline or restraint, knowing only the hunger, the perceived need to have, to grasp, to own whatever object captures its attention at the moment.  While most of us were taught better by our parents and eventually grew up, the average liberal simply hasn't grown up.
The average liberal lives in a world where to feel desire is equivalent to a legitimate claim on the object being desired. The average liberal lives in a world where "No" is a dirty word which is verboten even to be spoken, and all good people and institutions exist (or should) to say "Yes" to whatever their heart desires.  In the make-believe world of the average liberal, government exists to provide to the liberal that which he cannot or will not go to the effort of providing for himself, as well as to provide for him what stingy unbelievers refuse to render.
In the cotton-candy fantasy world of the average liberal, to think something is to make it reality.  This is why liberals lie with such impunity and ease: reality moves and shifts with the currents of their minds and the gentle sway of their lips.  Reality is not something set, something to which all human beings must adapt and conform.  No, reality is a piece of warm clay in the hands of a liberal, something to be molded to fit their plans and purposes.  It is postmodern relativism on steroids.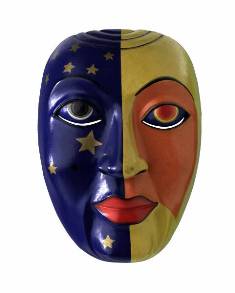 As commonly as this is seen among liberals in general, as I stated before, the pinnacle of this phenomenon is found among homosexual activists and sexual anarchists.  One need only look at the comments discussion of a few articles on homosexuality, transsexualism and transgenderism to see this characteristic played out in a stunning display of denial. Reality is rejected as a cumbersome, confining annoyance in favor of a homespun "reality" that allows the user to do what they want without consequence, be who they want to be without judgment or the obstacles of facts. In this mindset, reality is nothing more than a garment to be discarded whenever it becomes uncomfortable or inconvenient; simply look inside the closet of the mind for a new "reality" to put on.
It quickly becomes obvious that even for the most dedicated and patient defender of reality, no rational conversation can really be carried out because such people are mindlessly devoted to protecting and preserving their hand-crafted plastic version of reality. In order for any meaningful communication to occur, both sides have to agree to a common language; when a common reality cannot even be agreed upon, what common ground is there? When a person cannot even consider that for a man to put his penis inside another man's anus is aberrant, unhealthy behavior, can there be a true meeting of the minds?  When a person cannot even look between their own legs, see a penis and accept that they are a man…well, can there really be any firm foundation of reality upon which the normal person can meet them for conversation?  Alas, no.
Which brings me back to Archbishop Wenski's article which described something I had witnessed so many times but had not take the time to articulate.  When a human being "holds that anyone can essentially create his or her own reality," can there be any meaningful dialog with such a person?  No, not so long as they are busy defending their plastic reality.  When a person believes "truth is determined not by the nature of things, but by one's own individual will," can there be any useful or constructive compromise or agreement with them?  Again, no.
So where does that leave the average American who understands right from wrong, and wants to preserve the wonderful gift of our republic?  Why do I even bring this all up in the first place?  As gratifying as it can be to point out the utter bankruptcy, there is a practical reason.
We must simply defeat this mindset.  We cannot hate the delusional individuals caught up in it, but we must defeat them–in the arena of ideas, in the public square, at the ballot box.  We will not do that through compromise, half-measures, or hoping they'll simply "come around."  We must be resolved to defeat them and their ideology, period. The sooner we understand this, the quicker we stop compromising and placating and seeking to "just get along" with evil, the sooner we can get our country back on track.
We have to do this if our country is to survive.  We owe it to what is right to win this fight. We owe it to our posterity who deserve to share in the unparalleled legacy of freedom we have enjoyed in American.  And we even owe it to those who have waged war on reality, for if we hold fast to what is right and true, maybe, just maybe, a few of them will stop playing games and grow up.
The time-honored axiom remains as true as ever: the only thing necessary for evil to triumph is for good men to do nothing.