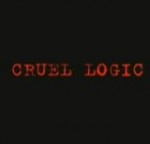 If you think there is no objective truth, no transcendent moral standard, that we are all simply products of millions of years of evolution who behave according to our particular genetic disposition, there are some things you might want to think about.
You see, ideas have consequences. They always do. Any time you embrace a philosophical idea, you wittingly or unwittingly embrace the logical conclusions that come with that idea. Whether you realize it or not, embracing a philosophical idea will sooner or later take you down the road to its logical conclusions…whether you want to go there or not.
Because when one of us embraces an idea, we tend to promote it to others. Those others who embrace it promote it to still others. And sooner or later, one or more of those adherents will put that idea in "Drive" and push the gas pedal to the floor and take it to the place it has always been pointed.
The video below is a short film from Brian Godawa, and it takes the idea cited in the first paragraph above out for a spin.
If you're an atheist or an evolutionist, what do you say: Ready to go for a spin?