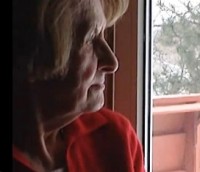 About a year and a half ago, Kitty Werthmann of the Eagle Forum in South Dakota spoke in Rapid City about her experiences growing up in Nazi-controlled Austria.  Her presentation was entitled "Socialism vs Freedom" and was a part of the SDFPC "Heritage Under Attack" series. The audience was riveted that night as they listened to Werthmann describe how Austria had come to embrace socialism and government control.  What was even more striking was the fact that many of those descriptions could have been ripped from today's headlines in the United States.
I wrote an article about Werthmann's presentation, and that article was the #1 most read article at Dakota Voice for the entire year of 2009,  even though it was written in the eleventh month of that year.  The article continued to hold the #1 most read article of the week each week for months into 2010.
It seems there was tremendous interest on the part of the American people to hear her story.  It should therefore come as no surprise that she was sought out by the Sean Hannity Show, and the Glenn Beck program.
I just learned today that area radio talk show host Shad Olson is working on a documentary featuring Werthmann.  It is called "America at Risk" and I understand it will be available for viewing soon.
This is from the description of the trailer below:
Austrian immigrant, Kitty Werthmann describes in shocking detail the vivid runup to Adolf Hitler's Nazi nightmare. The terrifying parallels between pre-WWII Austria and modern America are enough to spark true vigilance in the opposition to our current socialist slide. Emmy-award winner Shad Olson's documentary captures a real life American hero telling her story as only she can. No one who watches this film can deny the similarities between Hitler's Germany and the United States today.
Shad Olson is a former reporter and news anchorman who has won several awards for his presentations. You will want to keep a sharp eye out for this documentary at Shad's website, and you won't want to miss it when it goes public.