Archive for April 28th, 2011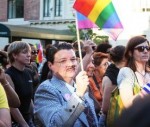 In the midst of our insane American society where good is called evil and evil is called good, it is refreshing to see at least a couple of efforts to restore an ounce of sanity—one in Texas and one in Maryland. In Texas, a bill has made its way out of committee and is awaiting action in the Republican majority Senate. The legislation would reverse an "unintended" clause within a 2-year-old law that currently allows people who have had a so-called "sex change operation" to get a marriage license in Texas; however, same-sex "marriage" is not legal in Texas.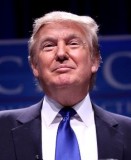 It could be fun to watch Donald Trump as president, firing a bunch of czars that should never have been. I wonder if that would be televised for us to see? I don't know what kind of president that Donald Trump would make, but I am enjoying his involvement thus far. I'm thinking that he can do what normal candidates can't. He can ask questions. He can stir the pot.