Archive for April 9th, 2011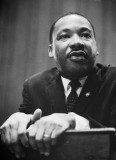 By creating idealized visions of great men like Martin Luther King Jr., we dehumanize them. This process not only shortchanges the profundity of their accomplishments, it provides the rest of us with a convenient "hero exemption," a justification for a self-centered disconnection from the outside world and an unwillingness to stand on principle in the face of adversity.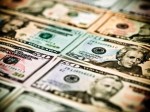 Traveling back and forth from the nation's capital provides good perspective on the bold contrast between the realities there and the rest of America. Washington is booming today while working Americans in cities across the rest of our nation struggle to see the economic light of day. It's time to return America to Main Street. Main Street should not be strangling while Washington parties.