Archive for April 3rd, 2011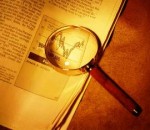 The best of the best articles at Dakota Voice last week, including: Homosexual Activists Assault Pro-Marriage Demonstration; WI Dems Radical Enough to Surprise Communists; Ellsworth B-1s Join Operation Odyssey Dawn; Wisconsin Teacher Charged With Death Threats Against Lawmakers; Gravity and Absolute Truth; Herman Cain Wouldn't Appoint Muslim Judges, Cabinet Members; Teflon Donald, Quintessential Republicrat; The Face of Leftist Hate for America; and more!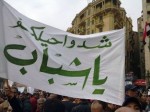 At present, revolutionaries in the Middle East are most likely motivated by one of two objectives, neither of which are democracy in the sense of freedom for all. In the Islamic world, namely the twenty-two member states of the League of Arab States, the concept of democracy does not—indeed cannot—follow the same understanding held in the West. Modern interpretations of the Islamic religion include intrinsic barriers to freedom for "all persons regardless of race, gender, religion, and ideologies." Liberal democracy is a uniquely Western concept that could not have arisen without Christianity.