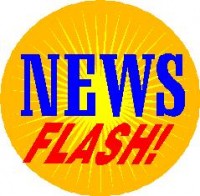 These are the best of the best articles at Dakota Voice last week; these are the hottest stories of the past seven days. If you missed one the first time around, now is your chance to get caught up.
Collusion Between DOJ DOMA Announcement and Proposition 8 Battle? – In the Family Research Council's Washington Update yesterday, FRC President Tony Perkins mentioned a very curious "coincidence" last week when the Obama Administration announced that it would no longer defend the Defense of Marriage Act (DOMA). Within three hours of AG Holder's announcement, anti-Proposition 8 lawyers in California were filing a Motion to Vacate Stay which cited Holder's letter. Coincidence?
Pentagons Perverse Priorities: Homosexual Battlefield Reeducation – Insane season continues at the highest levels of our government and military. Last week, the Pentagon announced that it will forge ahead with the lunatic campaign of forcing our troops to undergo sensitivity training on how to coexist with in-your-face homosexuals among their ranks. It now appears that its not good enough to wait until our troops are back home to inflict this ridiculous training on them, because they've decided to shove it down the throats of our troops right in the middle of the battlefield. I only wish I was kidding.
Candor from a Homosexual Doctor on 'the Gay Party Male' – Dr. Frank Spinelli, a homosexual doctor who has apparently seen so much illness and risky behavior in the homosexual community, apparently felt compelled to write about what he has seen in The Advocate. Spinelli has specialized in treating homosexual men, so he knows the behavior–and the results–better than most. He tells a story of risky behavior multiplied exponentially at events like Gay Pride, Folsom Street Fair, or homosexual ocean liner cruises.
On Haley Barbour and Other 2012 Presidential Possibilities – At this point, the Republican presidential field for 2012 does not look good that is, if the establishment RINOs get to choose the candidate. I shudder to think that we could end up with Mitt Romney, Mike Huckabee or Newt Gingrich. There are others out there who are hinting at a 2012 Republican presidential run. They include Mississippi Governor Haley Barbour, Donald Trump and Herman Cain.
US House Prepares to Defend Marriage Where President Won't – Last week, President Barack Obama and Attorney General Eric Holder announced they would no longer defend the Defense of Marriage Act (DOMA). The question of what should be done about Obama's dereliction of duty aside, it appears the U.S. House of Representatives is preparing to step forward and do the job President Obama refuses to do. Further, it is becoming more and more clear that there is more than enough "reasonable defense" available for DOMA.
A Raw Look at the Leftist Entitlement Mindset – This video by Christian Hartsock is a very revealing look inside the mind of the typical full-blown American Leftist. Every conservative American–but more importantly, every middle-of-the-road American–needs to see this. This is the mindset of the union drones and thugs marching and protesting and disrupting and getting fake doctor's excuses in Wisconsin. They feel entitled–to everything their hearts desires.
Liberal Spirits in the Material World – Why are Democrats in Wisconsin and Indiana running from their jobs rather than face a vote on fiscal responsibility and curbing union power? It's because their utopian enclaves are threatened, and they would rather pull a very old political maneuver than see their fantasy crumble.
Judge Vinson Smacks Obama Admin Over ObamaCare Foot-Dragging – U.S. District Judge Roger Vinson who struck down ObamaCare as unconstitutional a few weeks ago has smacked the Obama Administration for dragging its feet in the wake of the ruling and acting as if they could proceed with implementation of this freedom-robbing, job-killing legislation. He takes the administration to task, then provides them with 7 days to file an appeal or be done with this mess.
Alford v. Greene: Are We Really Mere Creatures of the State? – Not only is Alford v. Greene the first major case involving Child Protective Services to go before the United States Supreme Court in 21 years, but it is also one of the most important parents rights cases ever to reach the Court. If it goes the right wayi.e., to bolster parents rights it will mean that state agents will have to obtain a court order in order to question a child at school. If it goes the wrong way, however, which the Obama administration is advocating for, along with 40 state attorneys general, law enforcement agencies, social workers, prosecutors and defense attorneys, it will be a serious blow to parental rights as well as the rights of children in the public schools.
A Closer Look at Union Drones – As we've discussed the protests in Wisconsin by unions who demand what they consider a full cut of the taxpayer's money, I've often called those involved thugs and drones. I think most people are familiar enough with the well-established history of union violence to understand why I call some of them "thugs." but why are some of them "drones"?
Thank you, regular readers, for making these the best of the best!