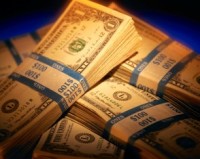 Conservative filmmaker James O'Keefe and his Project Veritas group have released another bombshell video on NPR.
Executives with National Public Radio (a taxpayer-funded entity) were recently caught on film slamming conservatives and singing the praises of liberals to some undercover people pretending to be interested in making large donations to NPR.  These undercover documentarians pretended to be from a fictitious Muslim group called the Muslim Education Action Center (MEAC), an organization supposedly with ties to the Muslim Brotherhood–a very real Islamic group with ties to the Holy Land Foundation terrorism case.
"Our organization was originally founded by a few members of the Muslim Brotherhood in America actually," one of the undercover people said, as quoted in a recent Daily Caller article.
In the video released a few days ago, the undercover people were heard talking about the good coverage NPR had given to the Palestinian cause against Israel, jokingly referring to the radio network as "National Palestinian Radio."  One of the NPR execs assured these potential donors that there was no "Zionist" influence at NPR.
In the newly released video segment today, NPR's senior director of institutional giving, Betsy Liley, is overheard telling the Muslim donors that they can keep the donation anonymous and thus keep them off the radar of a government audit.
From the Daily Caller:
When a man posing as Ibrahim Kasaam asked, "It sounded like you were saying NPR would be able to shield us from a government audit, is that correct?" NPR's senior director of institutional giving, Betsy Liley, responded, "I think that is the case, especially if you are anonymous. I can inquire about that." According to conservative James O'Keefe, whose Project Veritas organization conducted the NPR sting organization, the man posing as Kasaam made two follow-up phone calls to Liley after their lunch.

Liley said a $5 million donation would amount to about "10 years of support."

Kasaam follows up by asking: "The fact that NPR is not only a tax-exempt organization, but also receives direct contributions from the government — does that invite some sort of government oversight or government examination of contributions, et cetera?"

Liley answered: "They have audited our programs at times and, I think, as part of that, they can look at our audited financials. If you are concerned in any way about that, that's one reason you might want to be an anonymous donor. And, we would certainly, if that was your interest, want to shield you from that."
Are we to believe that senior leaders at National Public Radio don't know about the terrorist connections of the Muslim Brotherhood?  Are we to believe that senior NPR leaders would see nothing potentially wrong with hiding millions of dollars from an organization with ties to terrorism from the eyes of a government audit?  Spare me.
The calls are already on to finally pull taxpayer funding of this Leftwing propaganda organization known as the Corporation for Public Broadcasting (NPR and PBS). These continually unfolding shenanigans should not only spell the end of taxpayer support, but bring the beginning of some serious inquiry into any illegal activity that may have been perpetrated by this "objective" "news" organization.