Listen to the author read this article
There's a bit of good news out of Maryland.  A bill legalizing same-sex marriage, which had been passed in the Senate, has been sent back to the Judiciary Committee, effectively killing it for the year.  That may not sound like a huge deal, but when you consider the circumstances leading up to this, it's nothing short of amazing.
For months preceding the non-vote, it was widely assumed that this bill would sail through the Maryland congress, with the signature of Democrat Governor Martin O'Malley guaranteed after passage.  But, as the Washington Times reports, things didn't go as the homosexual activists had planned,
"The bill already had passed in the Senate, and approval in the full House along with Democratic Gov. Martin O'Malley's assured signature would have made Maryland the sixth state along with the District of Columbia to legalize such marriages.

The emotionally charged House debate Friday lasted for almost three hours before Delegate Joseph Vallario Jr., a Prince George's Democrat and the Judiciary chairman, called for the bill to be returned to his committee, and delegates agreed on a voice vote.

Afterward, co-sponsors acknowledged the bill was returned to avoid outright defeat on the House floor and said the committee's amending or resubmitting the legislation this year is unlikely.

'Oh, it's dead,' said Delegate Curt Anderson, a Baltimore city Democrat and committee member who co-sponsored the bill. 'When you resubmit a bill to the Judiciary Committee, you probably won't see it anymore this year.'

The failed vote was a stunning turn of events, considering the Senate passed the legislation with little debate or opposition just two weeks ago. In fact, with predictions that the bill would have an easier time passing in the more liberal House, Republicans and other opponents began to turn their focus toward a 2012 referendum to overturn the bill."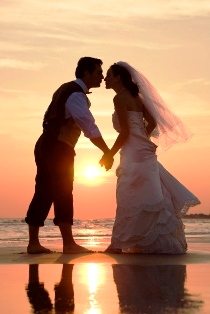 Brian Camenker of the pro-family activist website MassResistance reports,
"All week it was predicted that it would pass. The hope had been to stop it in the Senate. When that didn't happen it looked pretty bleak. But nobody gave up. It was an incredible and inspiring victory!

…The move capped a week of across-the-board pro-family activism at a level rarely seen anywhere in America. There was a flood of calls to House members every day. There were daily demonstrations outside the State House, regular State House prayer vigils, and groups going office to office inside. A large number of groups, churches, and individuals independently stepped up and got involved, most of them only loosely coordinated (if at all).

As we recently reported, MassResistance had been supplying activists with materials and information, and had been on Baltimore radio warning people what would happen in the schools should this pass. We even provided copies of the current Massachusetts marriage certificates, with 'Party A and Party B' instead of husband and wife."
Here is an example of what American patriots can do when we are unified under a godly cause.  We must not underestimate our power when we band together.  We greatly outnumber the radical homosexual activists in this country, even though they have a ton of money with which to work.  Money is an issue in the fight for truth and morality, so it's always very important that we financially support groups like MassResistance in their tireless fight for marriage and family.
Mass Resistance reports that during the Maryland hearings, the case of David Parker was discussed.  He is the Massachusetts parent who was arrested and jailed when he demanded that school officials notify him when they were going to teach his 6-year-old son about homosexuality and transgenderism.  As MassResistance reports,
"David Parker, his wife, and another family sued the Lexington, Mass. school system over teaching homosexuality and transgenderism to their children in elementary school without their knowledge or consent. In 2007 a federal judge in Boston ruled (and it was upheld on appeal) that because of 'gay marriage' in Massachusetts, parents of elementary school children had no right to be notified or to opt their children out when schools teach them that homosexual relationships are normal and healthy. And since it's a 'diversity' issue, the state sex-ed notification law does not apply.

It shocked members to the point where the pro-gay legislators began telling lies about the nature of the decision, which activists immediately were able to dispute."
The hearings also included some very powerful testimony from ex-homosexuals who made clear and compelling cases that homosexuality, like other addictions, can be cured.  You should watch the videos linked in this sentence for the inspired testimonies of Greg Quinlan and Anthony Falzerano, two former homosexuals who have been redeemed from homosexuality, as they boldly speak the truth about the ability to escape the homosexual lifestyle and about the radical homosexual agenda.
Part of the success of the militant homosexual movement depends on the American public having the misperception that homosexuality is an innate, unchangeable characteristic, like skin color.  That's why the homosexual lobby viciously attacks groups like Exodus International and Parents and Friends of Ex-Gays and Gays,  which help homosexuals who want to leave that destructive lifestyle.
If it is widely understood that homosexuality is a chosen behavior, then the radical homosexual lobby has a much harder time trying to get their behavior legitimized by legislation that damages marriage and children.  That's why they're so rabid about insisting they are "born that way," when it simply is not true.
While we're on this subject, I want to tell you about an excellent book I'm currently reading.  As we head into the 2012 presidential election season, we're looking at a pretty lame field of contenders; two of the worst and most dangerous to conservatism, in my opinion, are Mike Huckabee and Mitt Romney.
We now have a new and invaluable resource for understanding who Mitt Romney is, and who he is does not at all square with conservative values.  Amy Contrada, of MassResistance, has written an extensive, detailed and intensely researched book about Mitt Romney and his fervent support of the radical homosexual agenda.  The book is titled Mitt Romney's Deception: His Stealth Promotion of "Gay Rights" & "Gay Marriage" in Massachusetts.
The book is currently available on Amazon as an e-book, but a print edition will be released within a few months.  Readers should note that the book can be purchased and read on a PC, and it is not necessary to have a Kindle reader to download and read the book.
This book is a must-read for all voters, especially those who are enamored with Romney as a potential president.  Don't be fooled by Mitt Romney!  Read this book.  In it, Ms. Contrada demonstrates Romney's unwavering alliance with the radical homosexual movement's goals, despite his professing to stand for traditional conservative values.
She details Romney's history of support for homosexual "rights," what he has said about the issue, his record of support for the homosexual and transgender movement as Governor, how his administration promoted the homosexual and transgender agenda in Massachusetts schools, and his role in same-sex marriage ultimately being forced on the people of the state of Massachusetts.
As in her book, Ms. Contrada also notes in an interview with Jan Mickelson of Iowa's News Radio 1040 WHO, that Romney has never said homosexuality is immoral, and as governor, he has appointed openly homosexual judges.  Does that sound like a conservative to you?  Me, neither.  I highly recommend that you read her book.
While last week's victory in Maryland is sweet, the sweetness will be short-lived.  Those who wish to undo the societal fabric of our great nation have no intention of stopping their relentless assault on marriage and family, and they will redouble their efforts in Maryland—you can count on it.  It is incumbent on us to stand unwavering against the aggressive program of the militant sodomites in America.
In the meantime, congratulations to the hard-working patriots of MassResistance and all the other Christians and marriage supporters who came together in prayer and activism to achieve a miraculous victory for marriage in the Maryland General Assembly.
Thanks, also, to Amy Contrada for a tremendously valuable reference guide about the real Mitt Romney, which contains critical information for American voters.
Gina Miller, a native of Texas, is a radio commentator and disc jockey. She also works with her husband installing and repairing residential irrigation systems and doing landscaping on the Mississippi Gulf Coast.