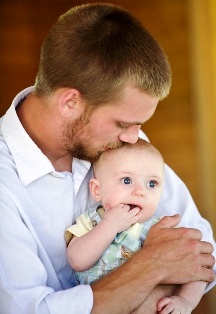 CatholicVote.org went out on the streets of Chicago recently during a pro-abortion "Walk for Choice" event to find out from the horse's mouth what pro-abortion folks think about abortion.
Some might be shocked at this video, not just the profanity but the brazen, "Yeah, so what?!" attitude of the pro-abortion crowd. After all, the pro-abortion lobby puts its best face forward with language like "Safe, legal and rare" and all sorts of other crocodile-tears talk about how, by golly, it's sad but we need it.
But I used to be on the pro-abortion side until about 17 years ago, and I know better than to buy the crocodile tears routine. I used to have the same attitudes as the people in this video. I used to say the same lines and feel all self-righteous about it. I enjoyed being a "modern man" who "understood what women were going through" and was "sympathetic to their plight." I was into "science over religion."  I thought "the contents of the uterus" (as technical-minded pro-abortionists call a baby) was just a chunk of inanimate tissue until some vague and undetermined point (close to 9 months?) when it suddenly became a child.  I thought a woman had a right to control her own body…never giving a second thought to the right of the human being inside her to control over its body, and it's right to life.
I was as dumb as a box of rocks, full of ignorance made of the empty pap I'd been fed since my teen years by the "mainstream" media I thought could be trusted at least when it came to "science" and "medicine."
What I really liked about access to abortion–beyond all the self-serving "sympathetic to women" drivel–was the escape hatch it could provide if I got a girl pregnant.  I never had liked the idea of having children at all, ever, even under the best of circumstances.  There had also been a time in my life when I was promiscuous and irresponsible, and figured that if my lack of precaution ever ended up in a pregnancy, I'd just pay for an abortion and move on. No problem. I didn't want the responsibility or the attachment to a girl I saw only as a quick thrill and nothing more.
I was ignorantly pro-abortion…until a friend challenged me to look up the actual science of human development and of abortion. Since I had recently turned my life over to the leadership of Jesus Christ, he also challenged me to look at what the Bible says about human life. So I started looking into these things, figuring I'd quickly prove him wrong and move on.
Instead I found some things I never expected, things none of my pro-abortion friends ever said, things I'd never heard on TV news or read in a newspaper.
I found out
From the moment of conception, the fetus has DNA unique from the mother or the father, meaning the fetus was not a part of the mother's body with which she could do as she wanted
From the moment of conception, the fetus has all the genetic information it will ever need for the rest of its life, that the only thing the fetus lacks is some development–which all of us lack until we reach full adulthood
At about six weeks, the heart of the fetus begins to beat
In another week, facial features are forming
By the time most abortions occur, the fetus is already looking a lot like the child we expect to see come out after nine months–and has their major bodily functions and structure in place
Wow!  I had thought abortion was just getting rid of a blob of tissue, some faceless piece of flesh that was easy to dismiss. I had this heavy feeling in my gut about having been wrong.  Thank God, I had never aborted my own child, but I had given hearty agreement to the abortion of the child belonging to two of my friends.
So what did the Bible say about human life in the womb?  Maybe things weren't as bad as that growing guilty feeling was leading me to believe. It quickly became apparent I wasn't going to find the relief I sought there:
Then God said, "Let us make mankind in our image, in our likeness, so that they may rule over the fish in the sea and the birds in the sky, over the livestock and all the wild animals,and over all the creatures that move along the ground." So God created mankind in his own image, in the image of God he created them; male and female he created them.God blessed them and said to them, "Be fruitful and increase in number; fill the earth and subdue it. Rule over the fish in the sea and the birds in the sky and over every living creature that moves on the ground." – Genesis 1:26-28
Whoever sheds human blood, by humans shall their blood be shed; for in the image of God has God made mankind. – Genesis 9:6
Did not he who made me in the womb make them? Did not the same one form us both within our mothers? – Job 31:15
For you created my inmost being; you knit me together in my mother's womb. I praise you because I am fearfully and wonderfully made; Your works are wonderful, i know that full well. My frame was not hidden from you when I was made in the secret place, when I was woven together in the depths of the earth. Your eyes saw my unformed body;    all the days ordained for me were written in your book    before one of them came to be. – Psalm 139:13-16
Before I formed you in the womb I knew you – Jeremiah 1:5
Children are a heritage from the LORD, offspring a reward from him. Like arrows in the hands of a warrior are children born in one's youth. Blessed is the man whose quiver is full of them – Psalm 127:3-5
When Elizabeth heard Mary's greeting, the baby leaped in her womb – Luke 1:41
So it seems pretty clear that God is the author of all human life, that he creates new human life in the womb, assembling it all inside the mother as science confirms.  It is clear this human life is considered precious to God, even in the womb.
I had a choice at this point: admit I had been wrong and get my mind right, or somehow pretend I didn't know what I now knew. No one likes to admit they've been wrong. I especially didn't like the idea of coming fully face to face with the truth that I had advocated the killing of innocent human life.  I had done nothing but render approval when my friends killed their child, and I had repeatedly spoken favorably of abortion (thus adding my 2 cents worth to the public air of approval of abortion) many times for many years. But I couldn't think of any way I could "un-know" what I now knew.  I could pretend to my friend that I had never gotten around to doing that research on abortion, but I would always know that I knew.
So I made the only choice I really could make, and admitted that I had been wrong.  Now, for the past 17 years, when an opportunity comes up to tell someone of the truth about abortion, I take it. I wish someone had simply told me some of the things I found out years later on my own.  And when there is a chance to make a difference in supporting legislation that can save lives, I take it. I can never make up for promoting the killing as I did, but God's forgiveness is great, and I can at least make sure I promote a culture of respect for life going forward.
Many of the people in this video and others like them don't have a clue of the realities of abortion. If you know someone like this and have a chance, tell them.
Many of the people in this video and others like them DO know many if not all the things I mentioned above…and they've chosen to dismiss it or pretend they don't know it. If you know someone like this, remind them of the facts, and pray for them.  I remember in my own heart the callousness of heart many of these people have; your prayers can help soften those hearts…and ultimately the choice of whether to embrace the truth of keep running from it will still be up to them.
In the meantime, while we wait for them to see the truth, we must be busy to defeat them politically. It would be nice to have them onboard first, but somewhere in the neighborhood of 4,000 children are being aborted every day in America.  We must end this barbaric practice as soon as possible.
If you do that, you will have done all that you can do. In the end, that's all any of us can do: what we can do. As John Quincy Adams said, "Duty is ours; results are God's."