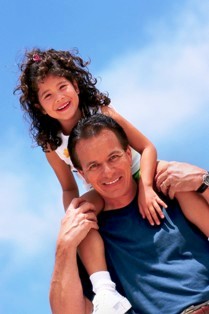 Children's Group Aims to Reform South Dakota's Child Custody Laws
FOR IMMEDIATE RELEASE:  February 24, 2011
Sioux Falls, SD – Children Need Parents, a bi-partisan group of mothers and fathers who have come together to reform South Dakota's antiquated child custody laws, applauded the South Dakota House of Representatives for passing HB 1255.  On Wednesday the South Dakota House passed legislation that would restore fairness and equity to South Dakota's child custody laws by a vote of 53 to 16.
"This legislation creates fairness, equality and stability in the lives of children, which under the current process is sorely missing.  This bill is sponsored by 52 legislators and many of them understand that the current system has been manipulated by special interest groups.  The legislature is getting behind a bill that brings both parents back into the lives of children of divorces," said District 5 State Rep. Melissa Magstadt.
House Bill 1255 would create a rebuttable presumption of joint physical custody meaning that when a mother and father get a divorce they would still be able to participate in the lives of their children 50% of the time.  On average, most parents today who are not the custodial parent after a divorce are only in the lives of their children an average of four to six days a month. This bill also contains provisions to protect children and spouses from abuse and domestic violence by excluding a parent from custody in those situations.
Sioux Falls attorney Joel Arends, representing Children Need Parents stated, "This is a reasonable first step in reforming South Dakota's biased child custody laws.  The current laws are tying our judges' hands.  HB 1255 will create a fair, equal and just system for determining child custody and look out for the best interest of the children at the same time."
If enacted, HB 1255 would give Judges more discretion than the current system allows.  Under current South Dakota law, judges are prevented from ordering 50/50 physical custody.  The current system creates unnecessary litigation, acrimony and unnecessary legal expenses.  South Dakota is one of only 13 states left in the nation that uses a restrictive custodial vs. non-custodial parent system to determine child custody.  37 states currently have some form of shared parenting custody laws.
Ben Geary, a child counselor explained, "Children from divorced homes have higher school drop-out rates, higher teen pregnancy rates and higher suicide rates, mostly because of the lack of a two parent system in their lives.  This bill won't bring marriages back together but it will bring moms and dads together in a more meaningful way for the benefit of their children."
HB 1255 will be heard in the Senate Health and Human Services committee sometime next week according to the official Senate schedule.